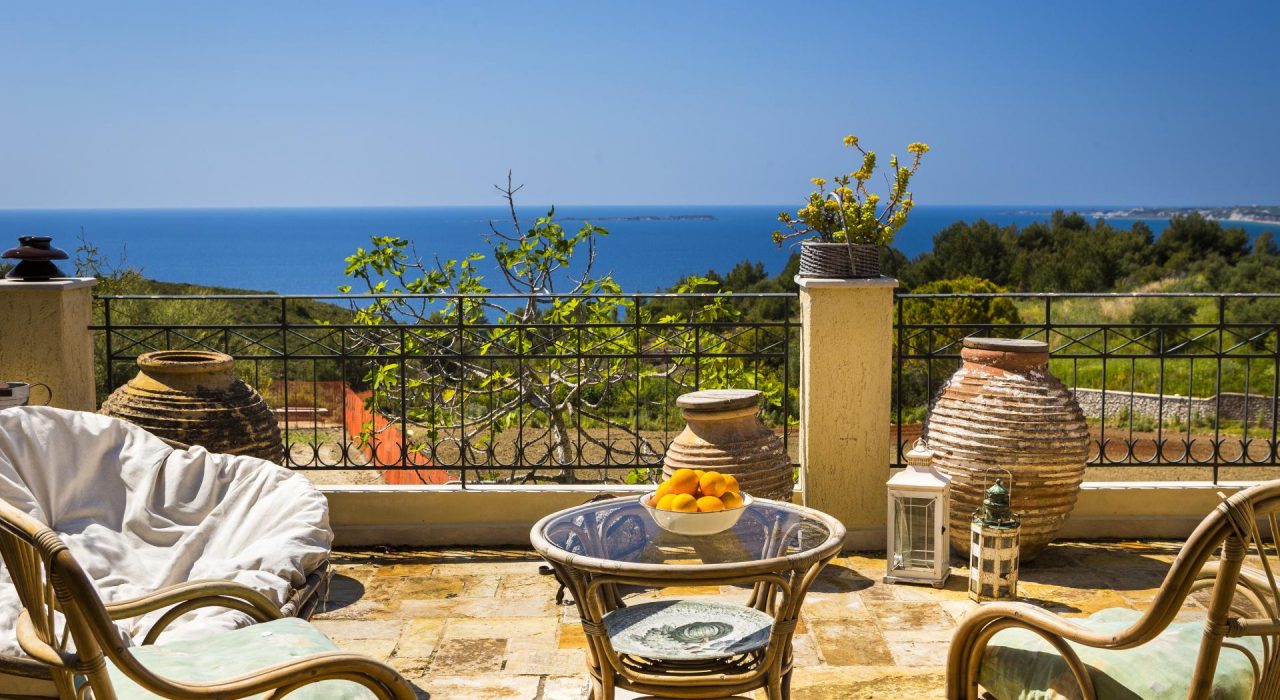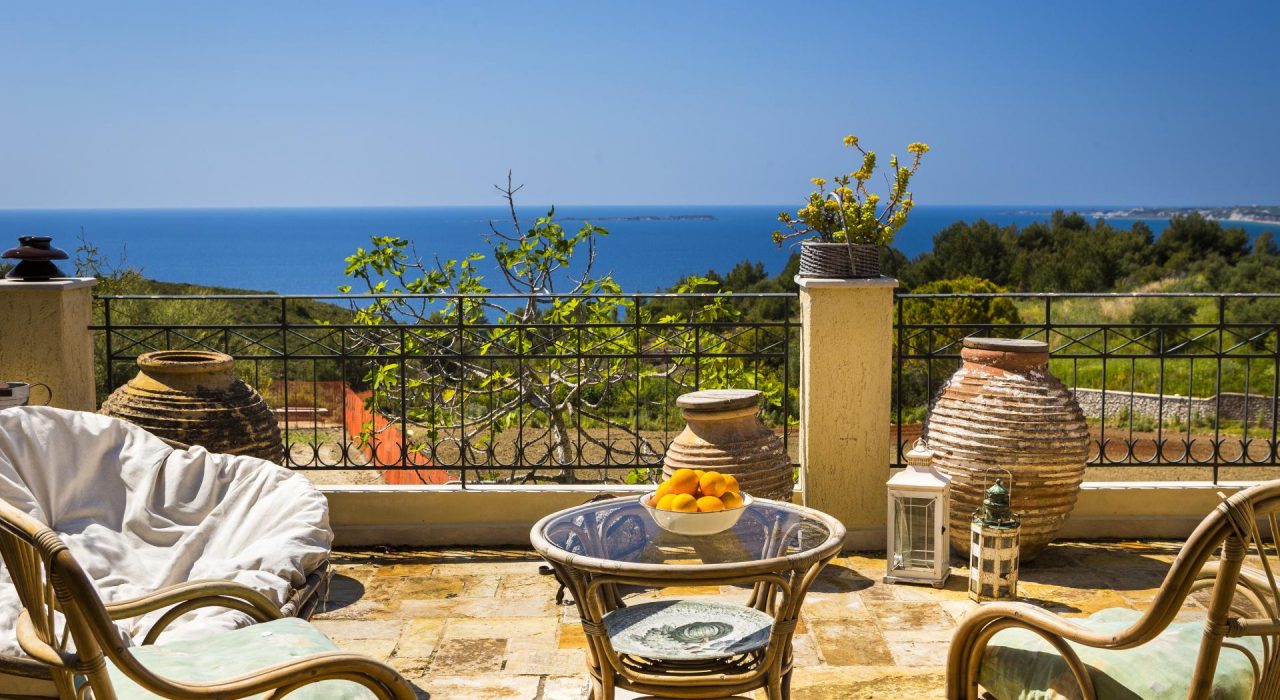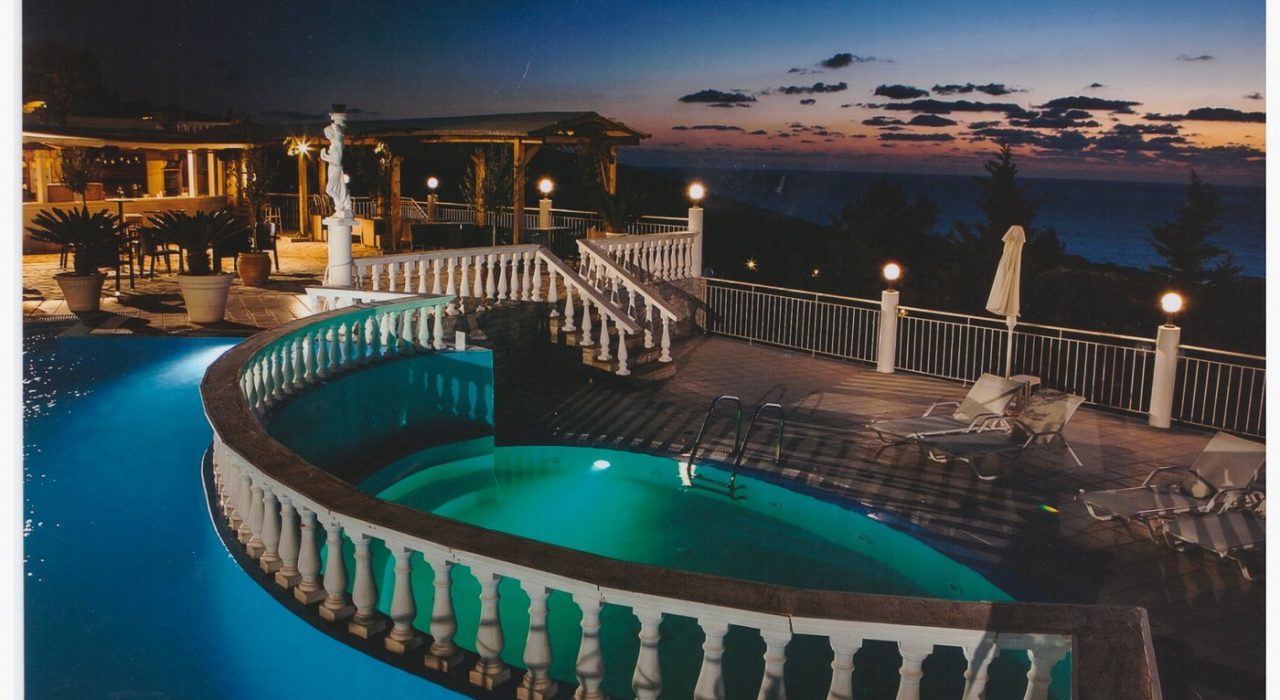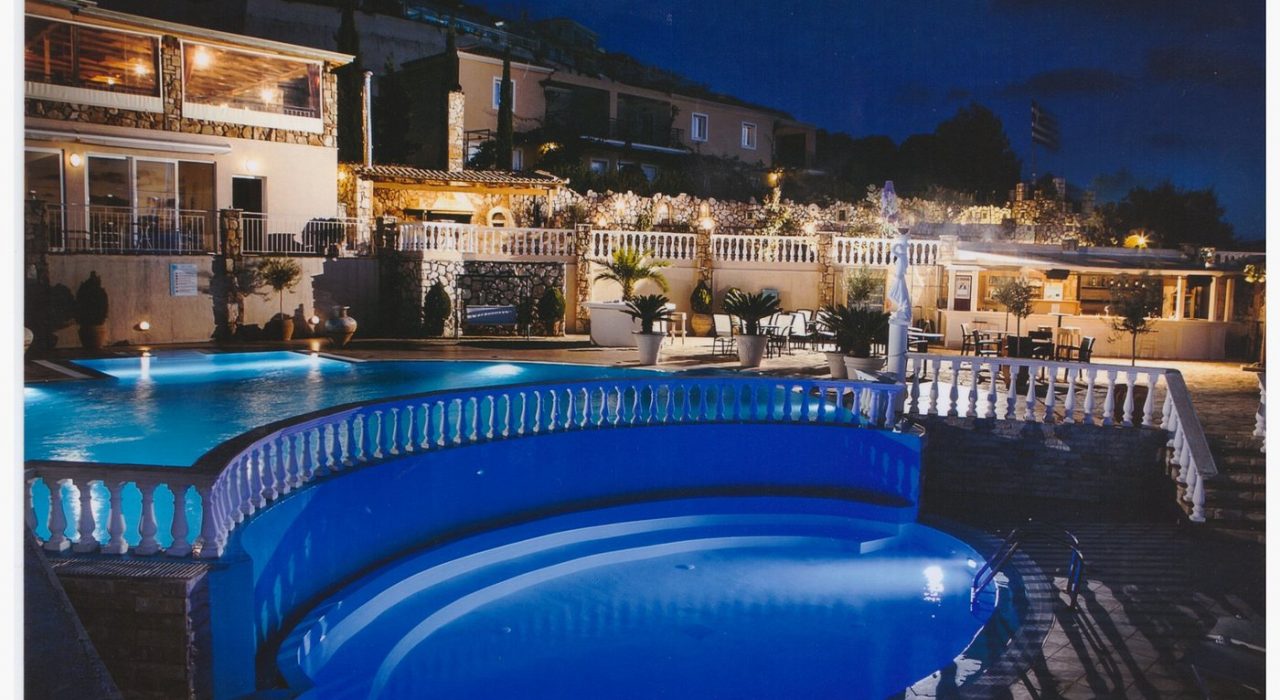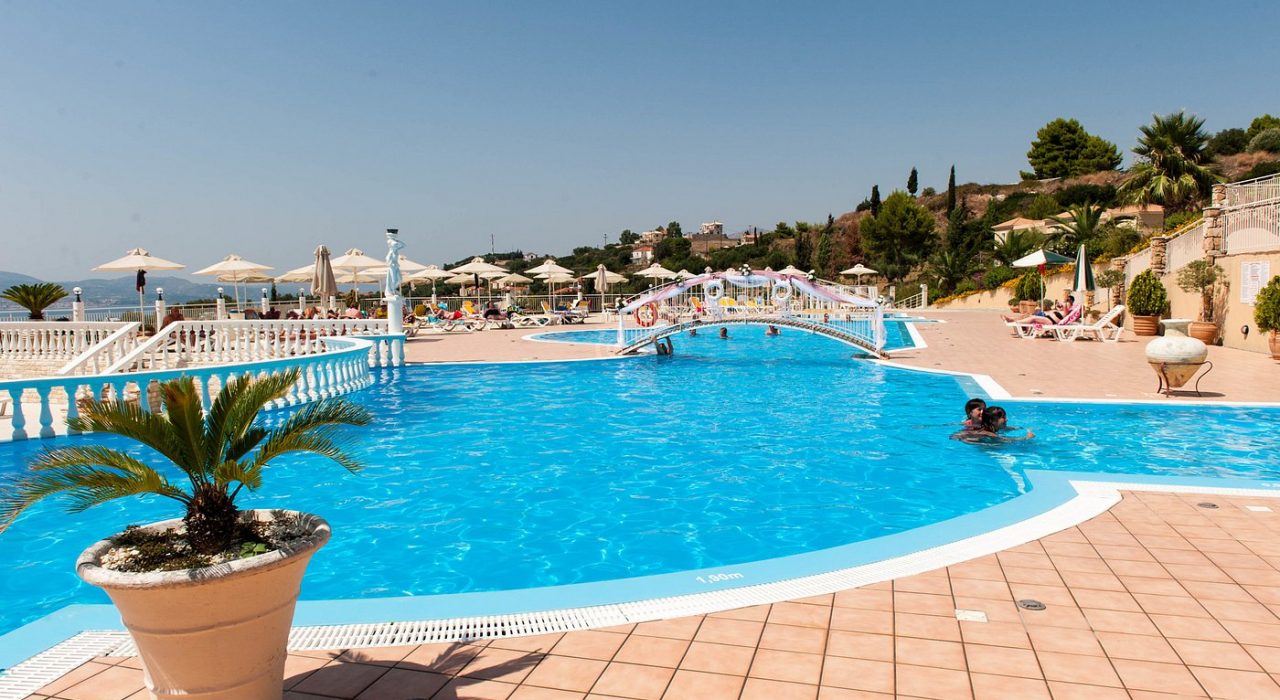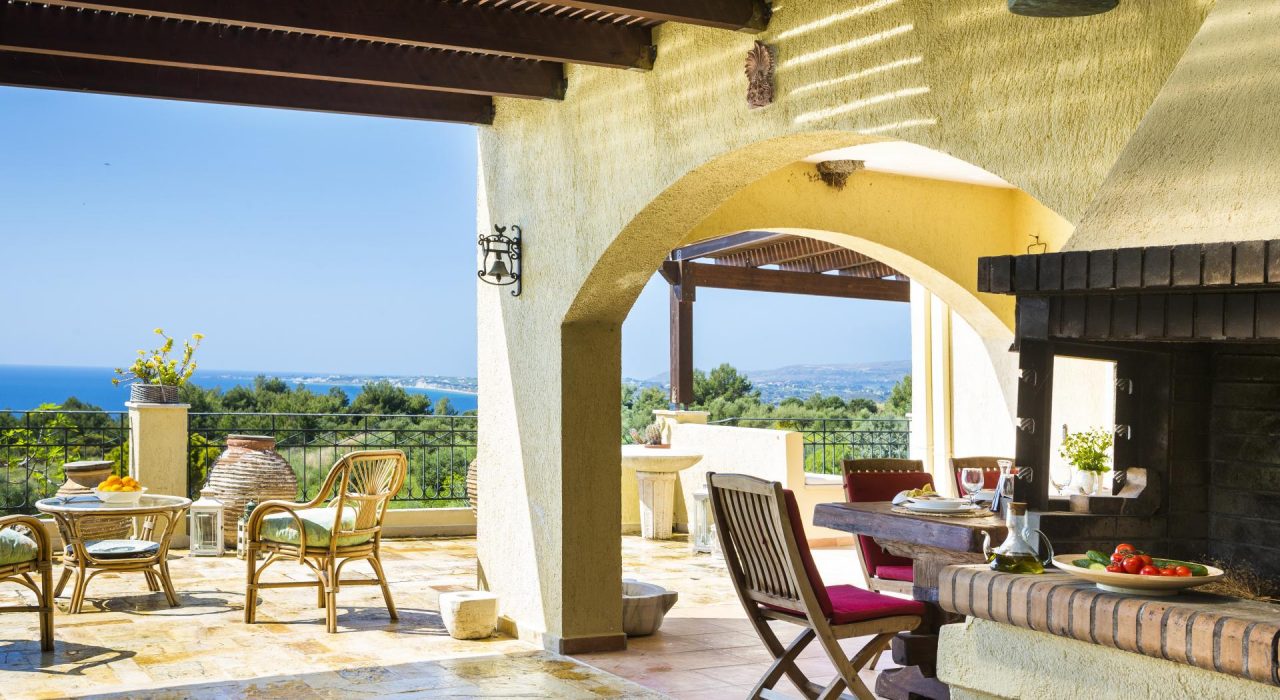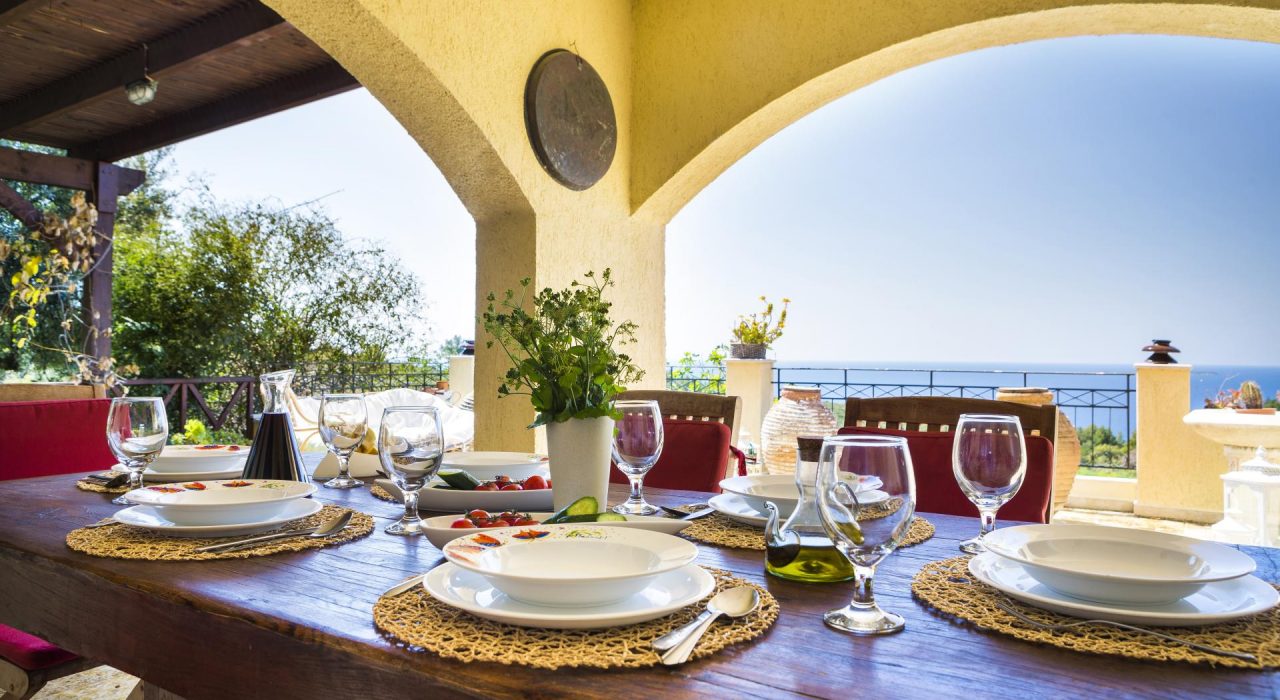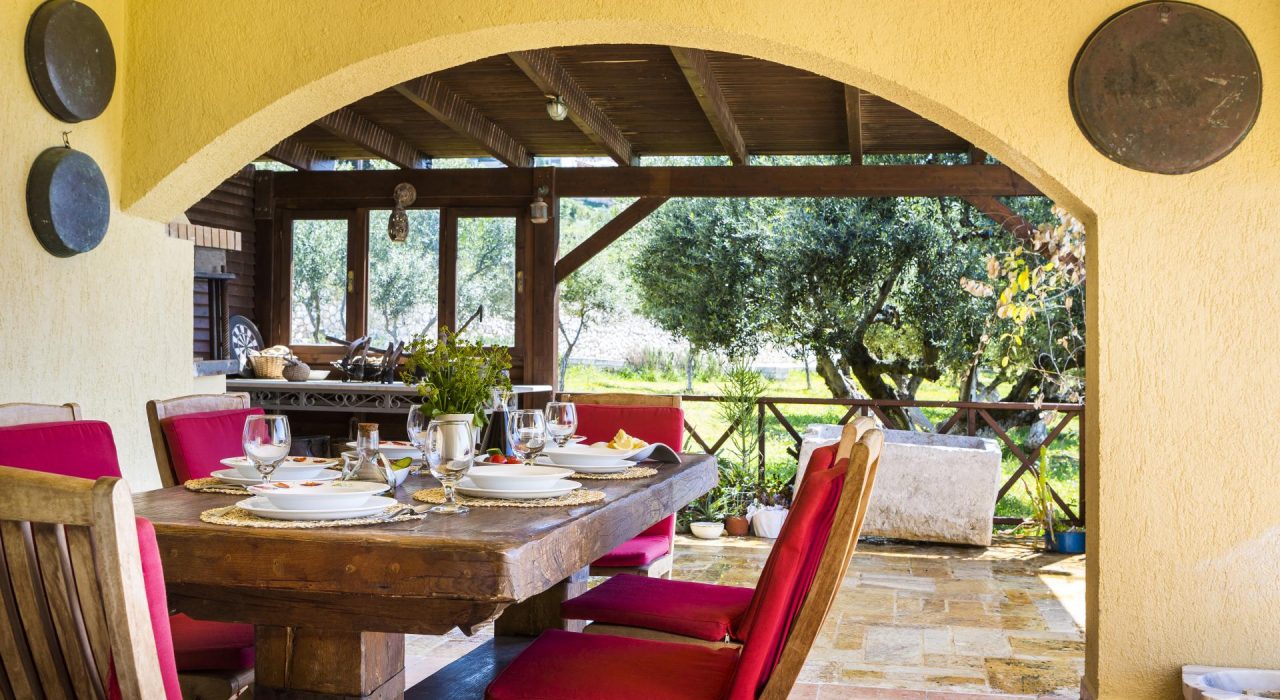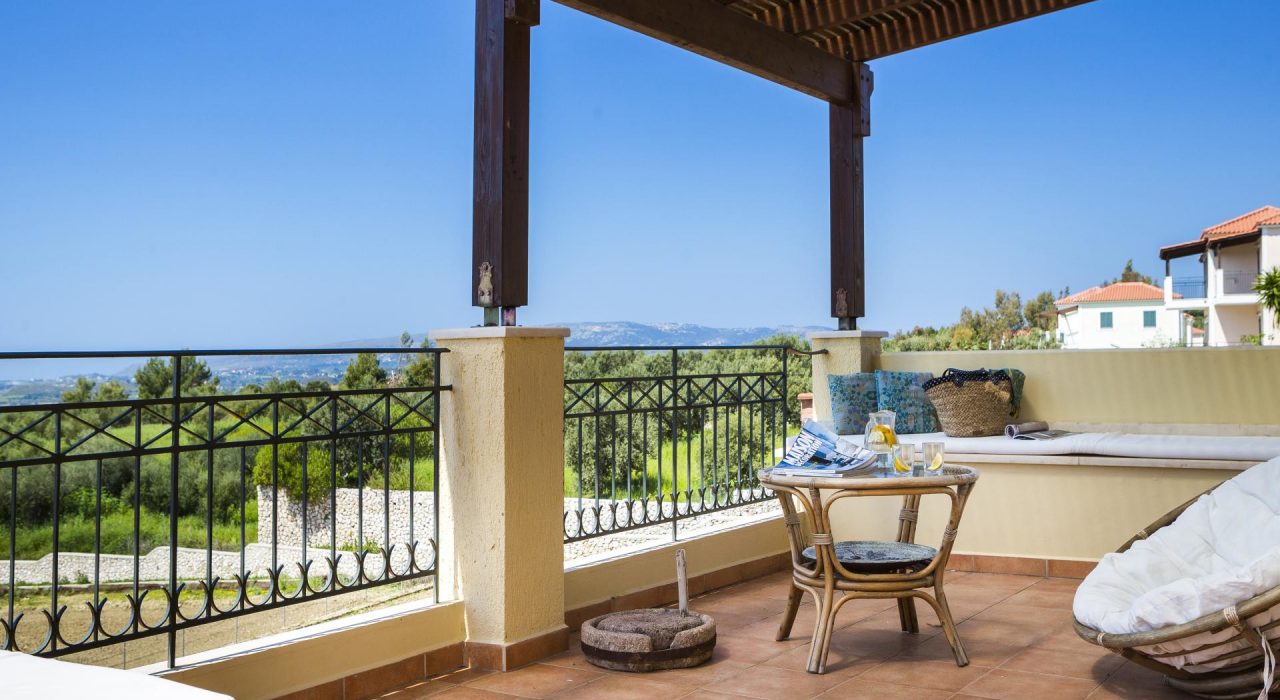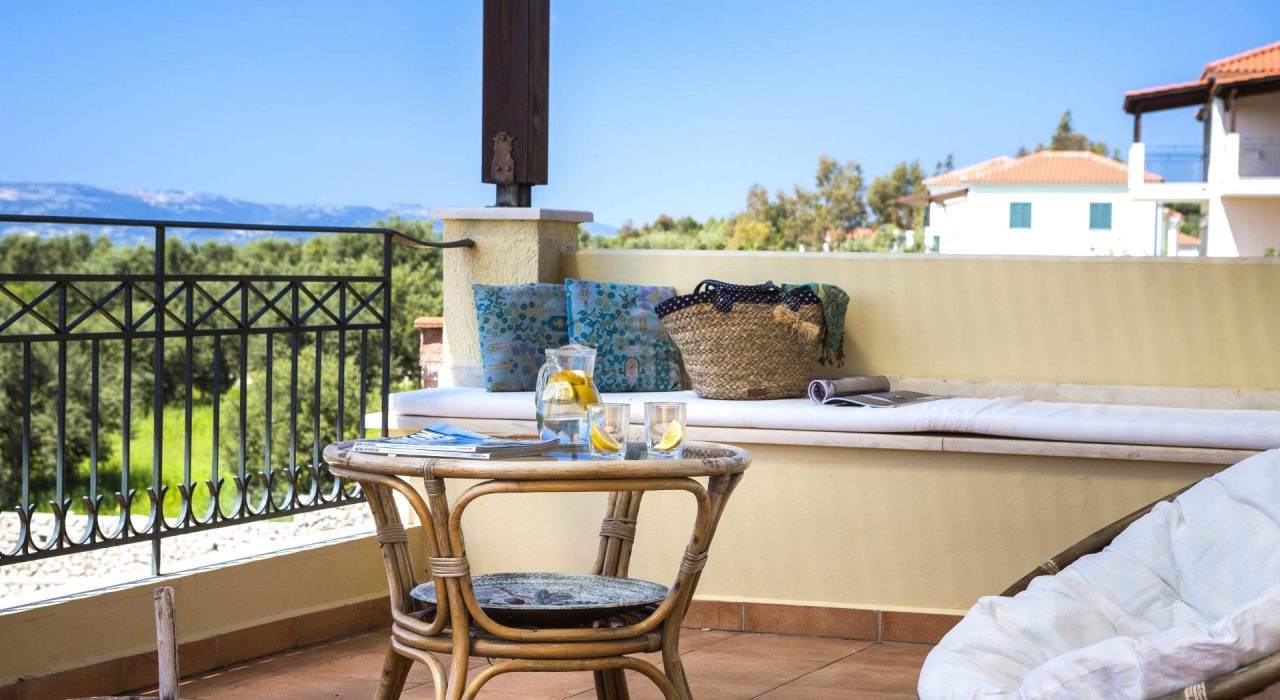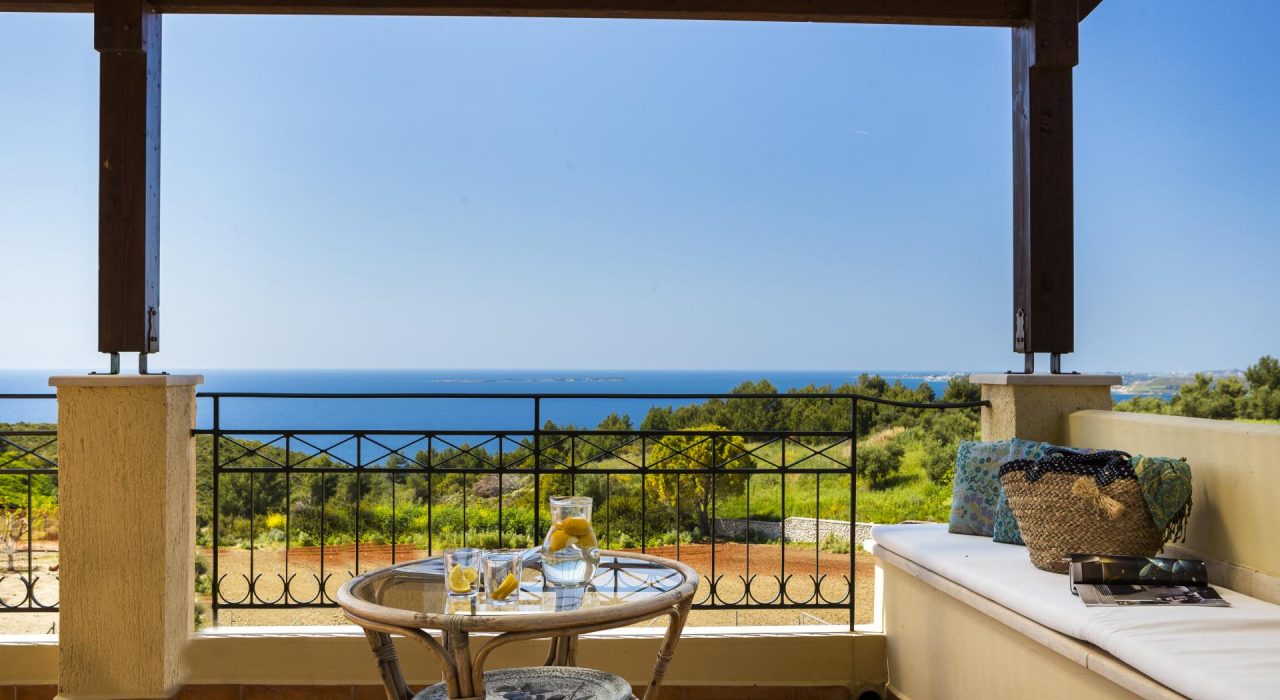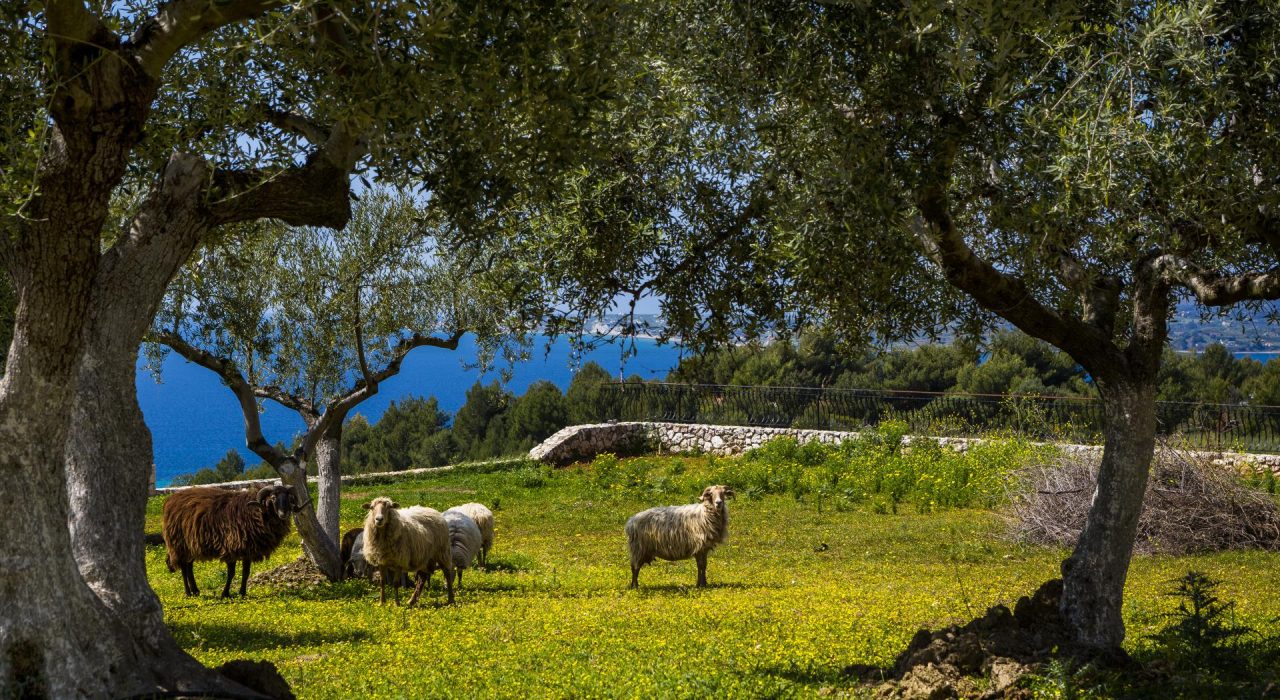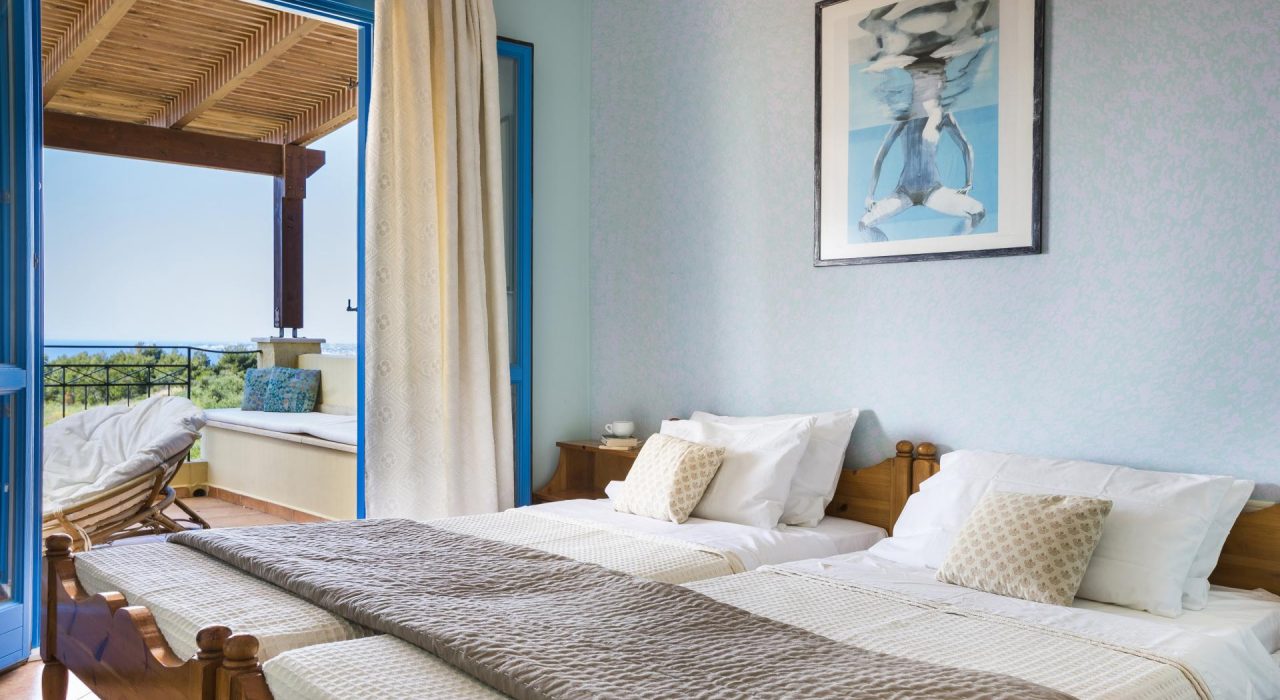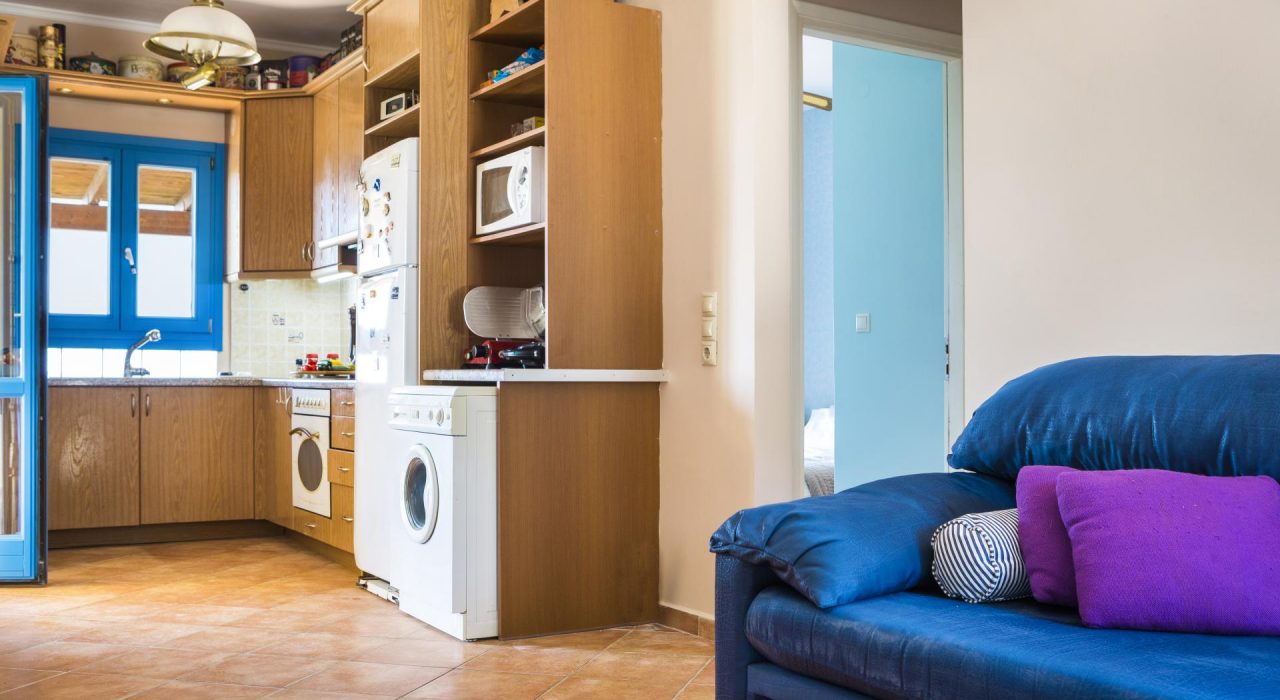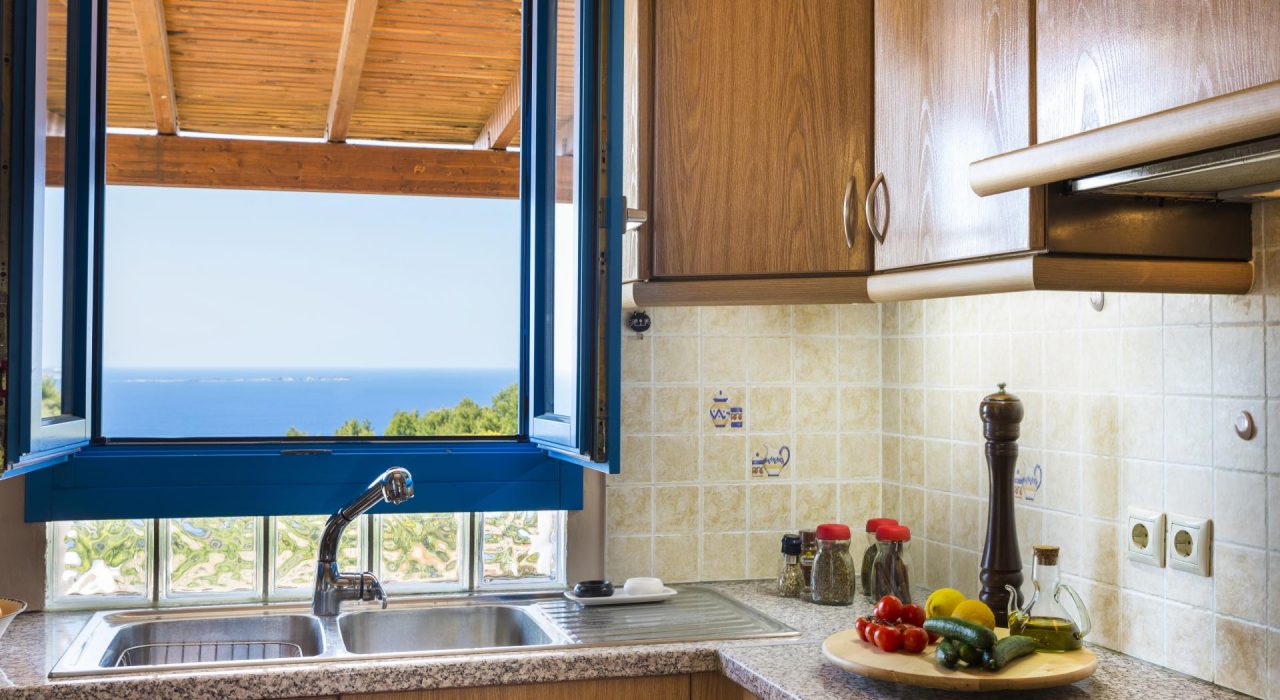 Paradise's Nest
LASSI
81 sq.m
2 Bedrooms
6 Guests
1 Bathrooms
Not just a cottage, a way of life
This magnificent cottage is situated at the best possible spot just outside Argostoli, where you can escape for the most extraordinary holidays possible. Nestled in a lush, green environment atop the hill of Makris Gialos beach, it offers exactly what a group of travelers or a family seek: Sun, sea and privacy.
Its privileged position gives you a sense of freedom and elation the moment you walk in. During your stay you will be able to enjoy some privacy but at the same time you can socialize in your own terms while enjoying the swimming pool of the adjacent bungalows complex.
Our cottage is designed with the Greek tradition in mind and all the elements are testament to the designers' wish to combine tradition with functionality. In the cottage you may find all the necessary luxuries and amenities to cater for your all your needs but at the same time, you will be able to enjoy some rustic details, ceramic tiles, cast iron furniture, antiques, quaint décor and warm Mediterranean colours. The feeling of the house is unparalleled and the joyous merge of present and past will make your stay memorable.
Around the cottage, though, lies the true spectacle. The Greek nature at its finest:  a lush, green Mediterranean with olive trees, fig trees, herbs and flowers. Our sheep complement the picture perfect environment. The outdoor furniture, the rustic monastery dining table next to the BBQ facilities allow you to enjoy the nature while savouring a tasty meal, a long conversation of a round of cards with your company.
If you have always wanted to try a more bucolic experience but combined with all the comforts you are used to, this is the ideal place for you.
Comforts & Amenities
Free fast Wi-Fi on every part of the house
Free Netflix
Cable-Satelite TV
Air Conditioning
Ceiling fan
Autonomous heating
Indoors fireplace & free wood sticks
Heated water
Soap / shampoo / conditioner / body wash
Fresh linen and towels
Extra pillows & blankets
Washing machine
Hairdryer
Iron & Ironing Board
Hangers
Outdoors BBQ & wood-fired oven
BBQ equipment
Fully equipped kitchen
Dishwasher
Microwave oven
Coffee maker
Fridge
Balcony
Private entrance
Free private parking space
Space appropriate for working with laptop
Luggage storage allowed
Long term accommodation allowed
Dark curtains
Stair railings
Fire extinguisher
Smoke & CO detector
First aid kit
Pool
Garden
Beach equipment
Kids' books & toys
Videogame console
Crib for babies (upon request)
High chair for babies (upon request)
Baby sitter recommendation (upon request)
This is a cottage made out of love for the Kefalonian island. The total space of the property is 16.000 square meters! It is a family cottage, where our great-grandfathers stayed to escape from the everyday life and take care of the wine estate, homemade vegetables and some little animals like lambs and chickens. The architect of the cottage combined the Kefalonian traditional architectural style with comforts for a relaxed stay. You can enjoy the great feeling of being in the nature, having the beach of Makris Gialos just a breath away, and stay in a house with a lot of history in it.
Having such a great view and being able to do agrotourism is a unique experience!
There is another individual house on the ground floor of this building where the guard of the wine estate lives with his family. He is a happy person and would love to show you around anytime. Feel free to ask him for some fresh vegetables. 16.000 square meters is the total space you can walk and see the nature, be a part of it. We still have our own chickens, sheep and little dogs and cats. You can play with them as long as you don't hurt them.
The cottage includes everything a house needs to feel like a home away from home. It has fast, free Wi-Fi, accessible from any part of the house. A clean pair of linens for each bed is provided, along with a pair of bath set and towels for every guest. Toilet paper, cleaning and kitchen equipment are at your disposal. BBQ equipment, fridge, washing machine and many other house facilities can be used as well. Also, the fireplace is available with free wood sticks to light up.
This is a nice neighborhood with a couple of villas and a hotel around. Next to our cottage there is a big complex of bungalows, where there is a big swimming pool. You can use it for free. You can also take advantage of their great bar and restaurant facilities. The beach is only 15 minutes on foot. Keep in mind that the villa is on the hill top, so the way down to the beach is easy but the way back is steep (20 min).There are also supermarkets on Lassi's main road just 15 minutes away on foot.
A car is recommended to get there, but you can use public transport on Lassi's main road that passes by "Makris Gialos" and then walk to the house. The bust stop is a 5' walk from the cottage. A car is better though, as you will be able to drive to the best parts of the island that are close by.
Services
Once you check-in, the cottage is fully at your access, feel like home!
The cleaning service:
If you are staying for more than 5 nights and up to 9, you will get fresh towels mid-stay & a free general clean.
For a 10- nights rental or longer, you will get fresh sheets & towels, along with a general clean every 3rd day.
Upon the day of the cleaning service, the cleaning lady will be visiting the apartment around 11:00 in the morning.
If you wish for a more often cleaning service, this is possible upon request with a fee of 12€ per hour, based on each individual's needs.
Once you arrive we will show you the place and guide you through all the facilities. Also, we will give you a detailed description of what to do and how to take advantage of every single day on the island. We will make sure you have the best holiday experience and meet the Greek Hospitality!
We are always available, so feel free to contact us for anything.
Property License Number:  1178822