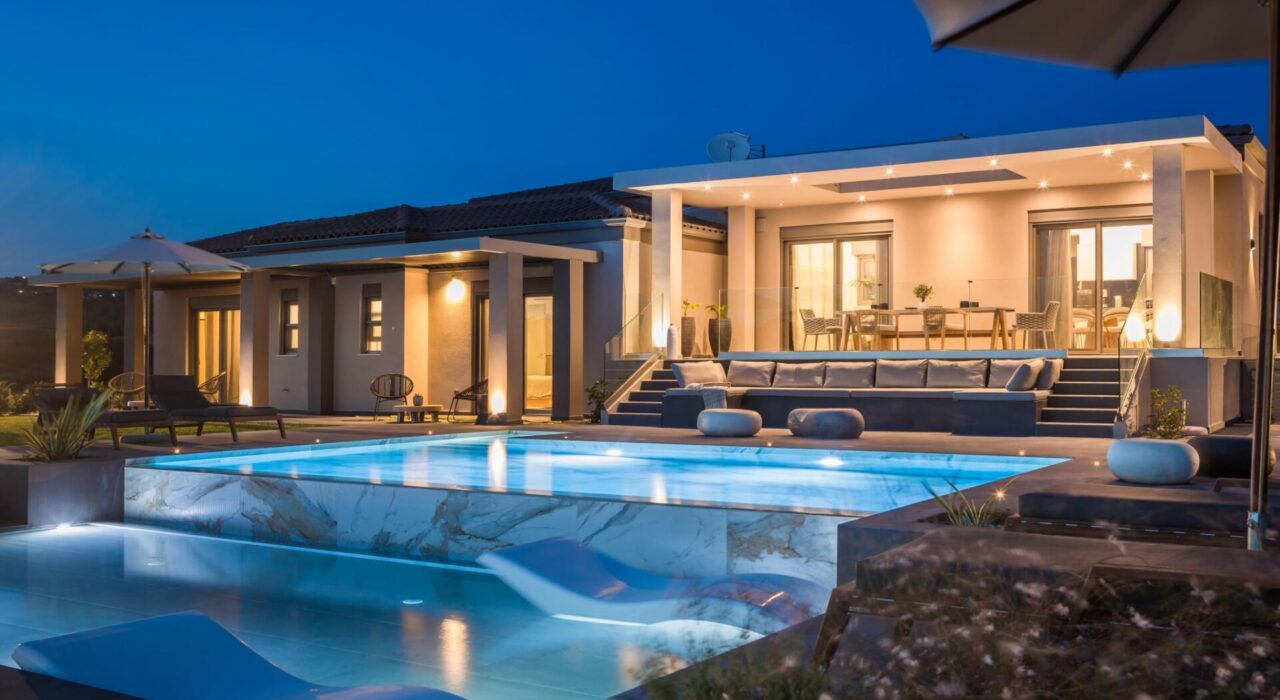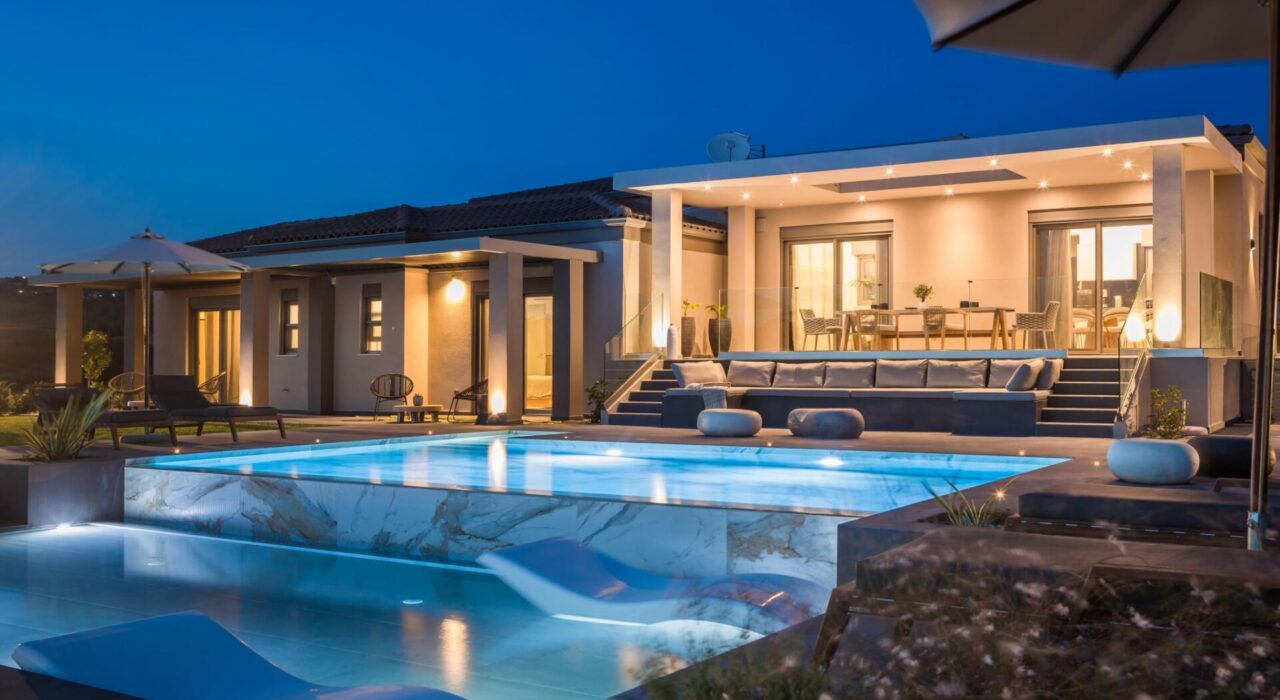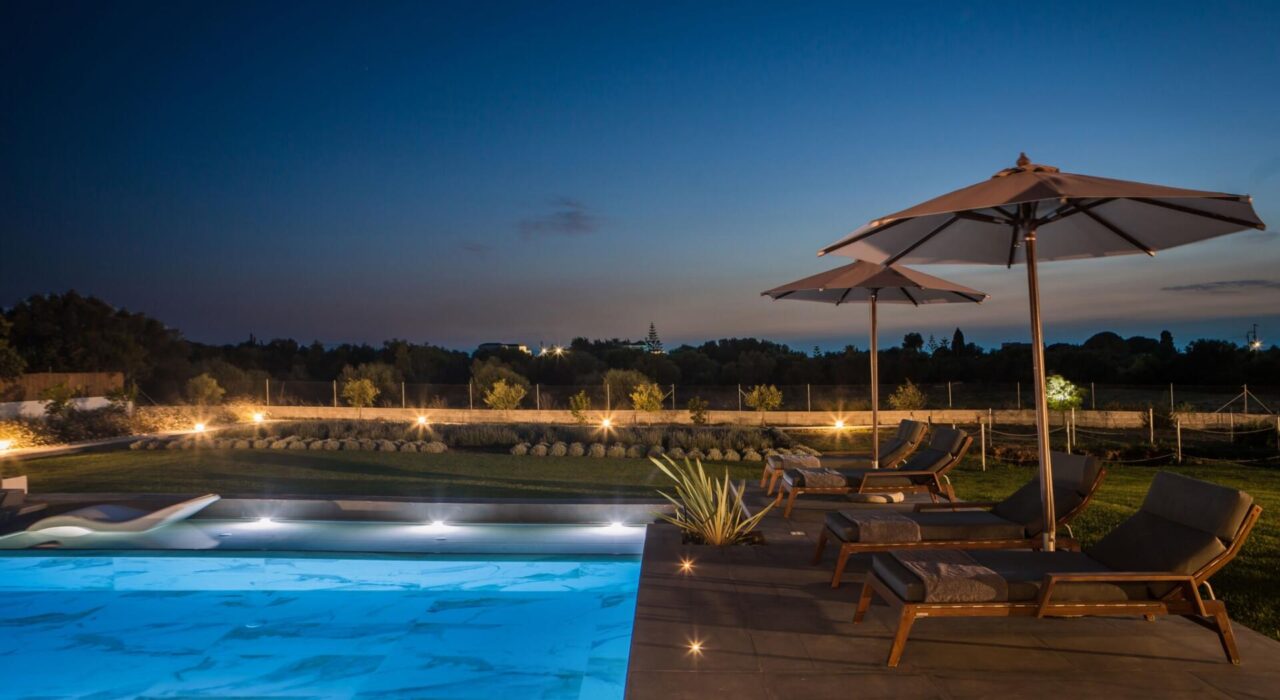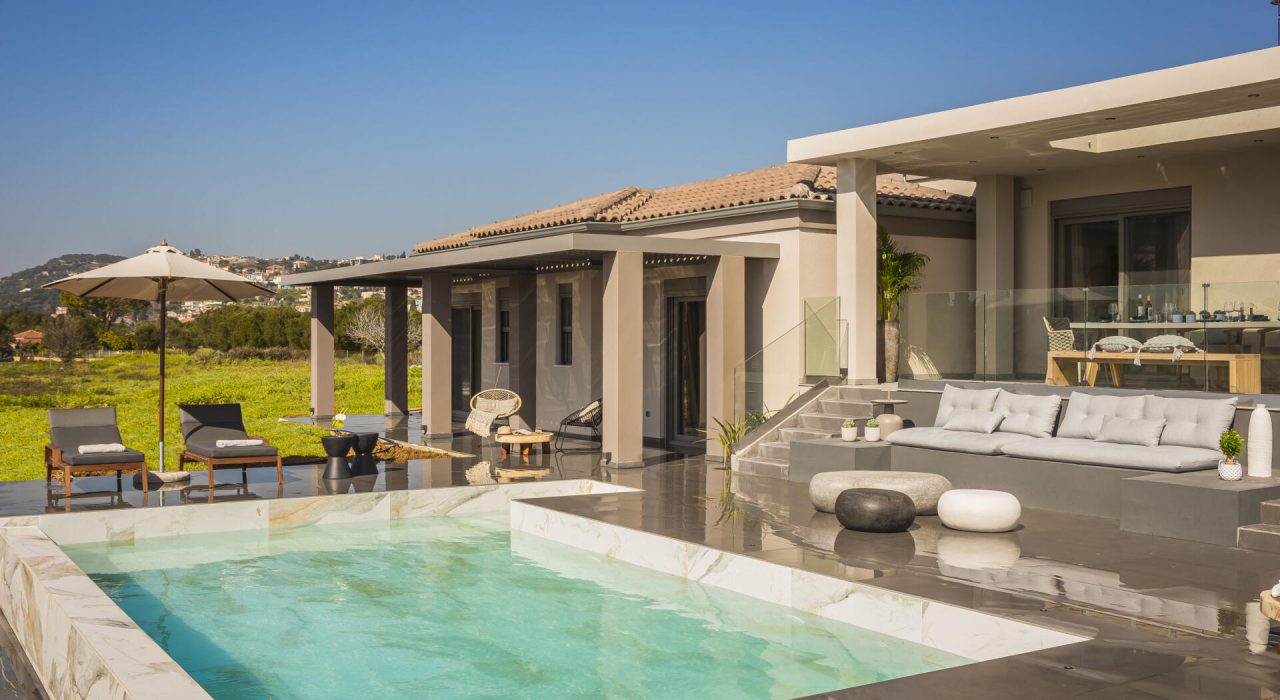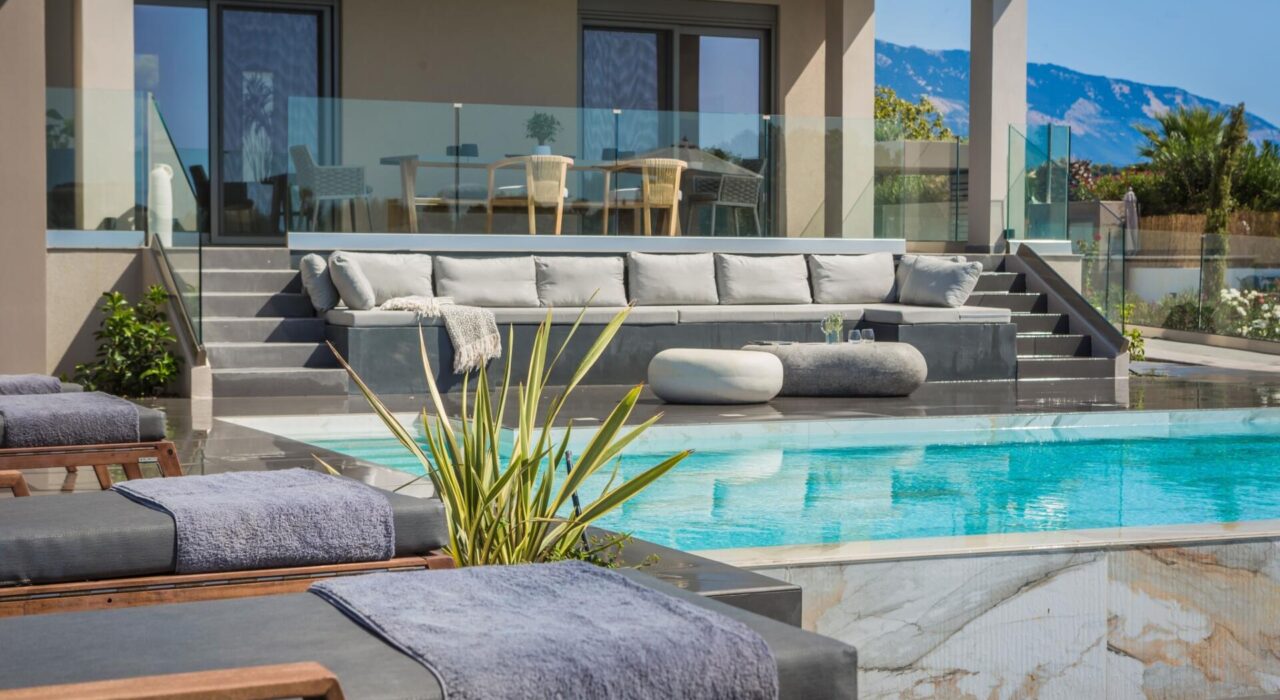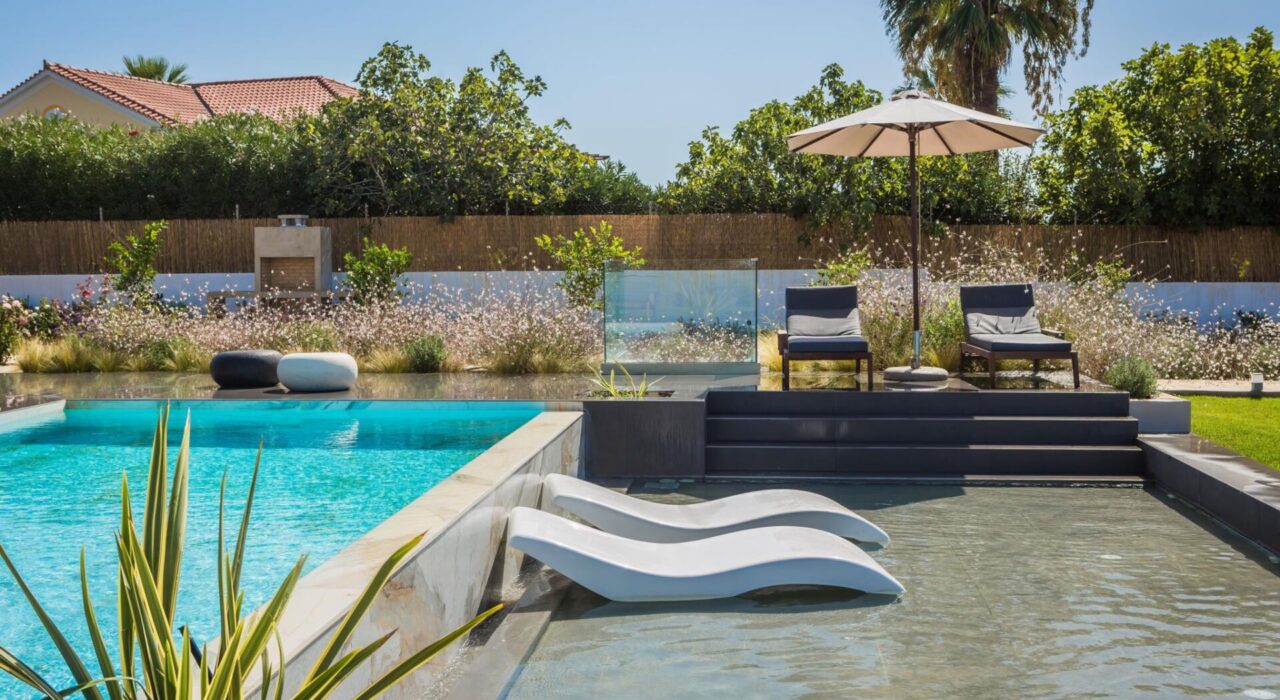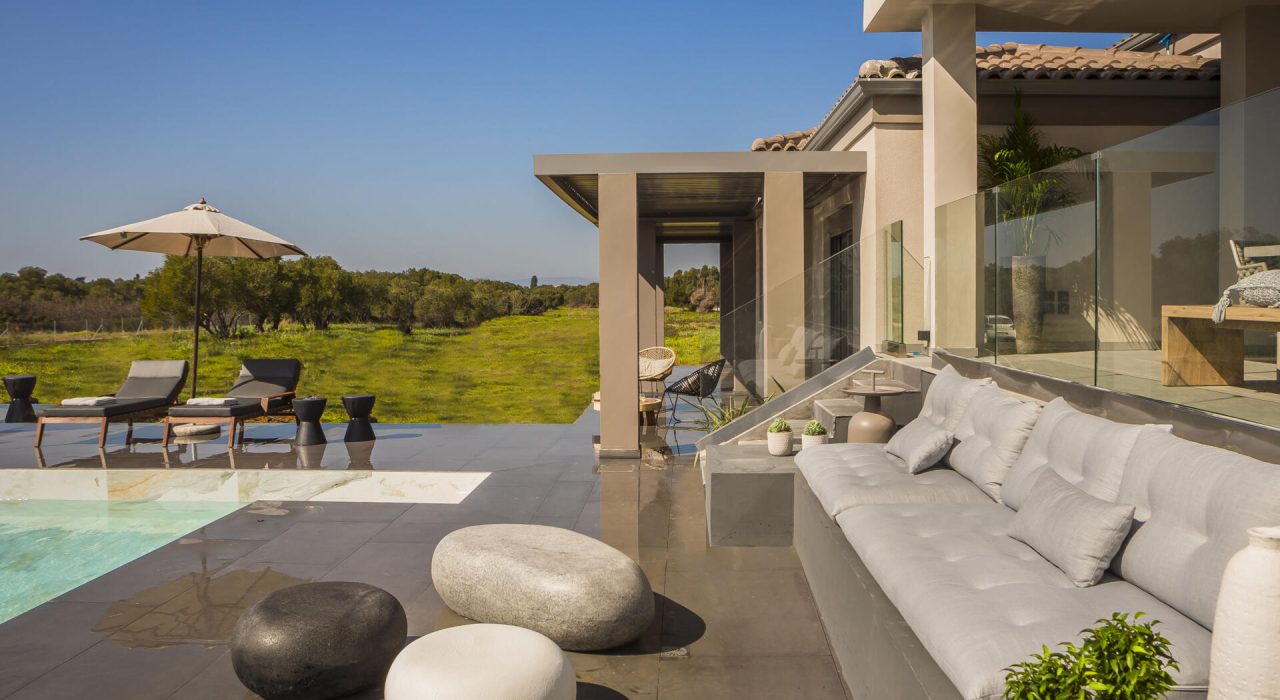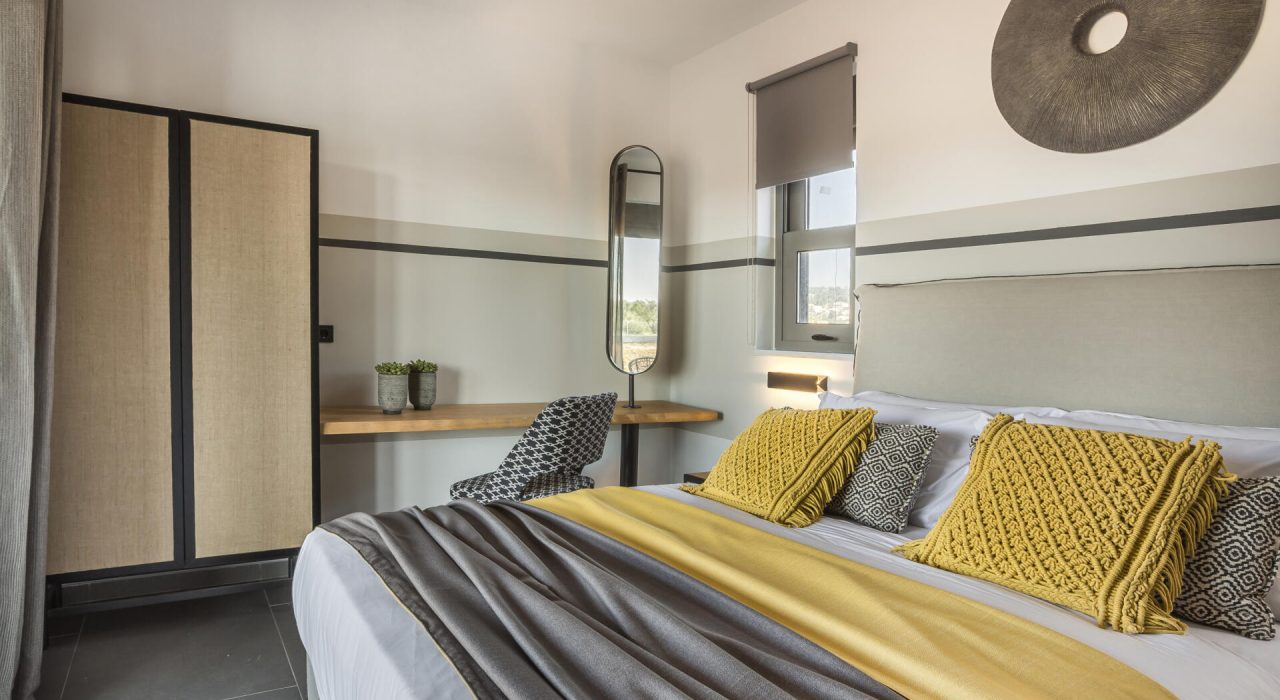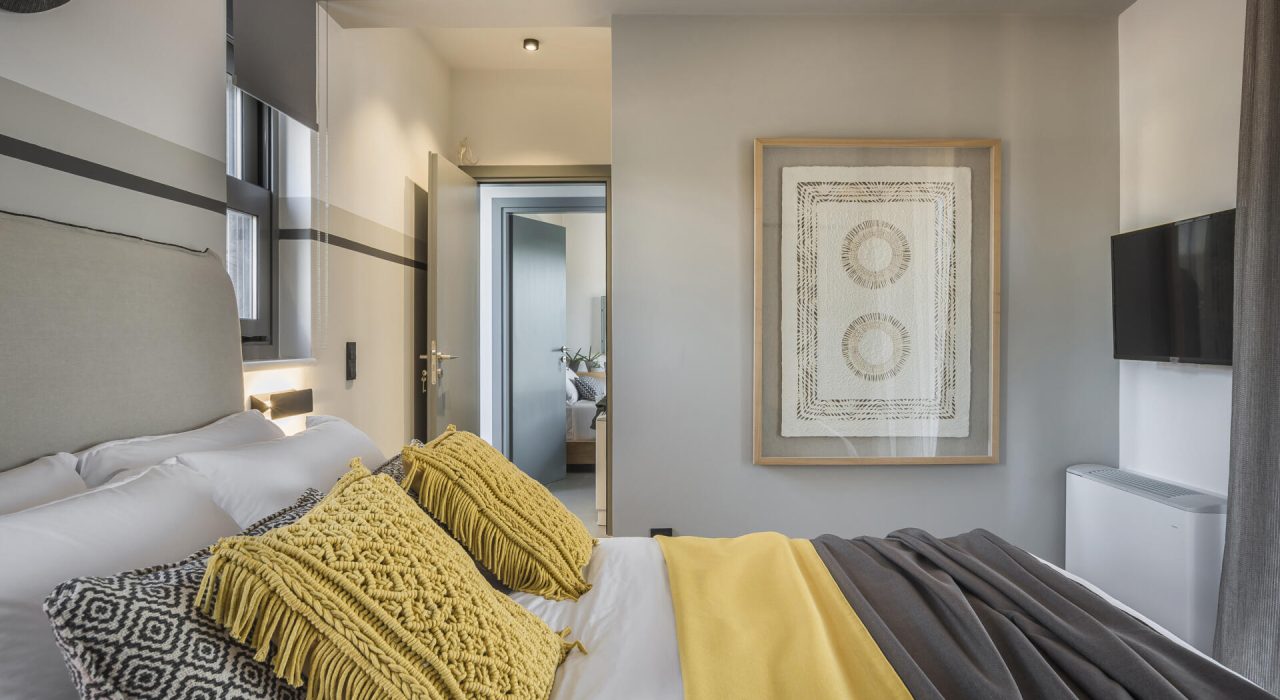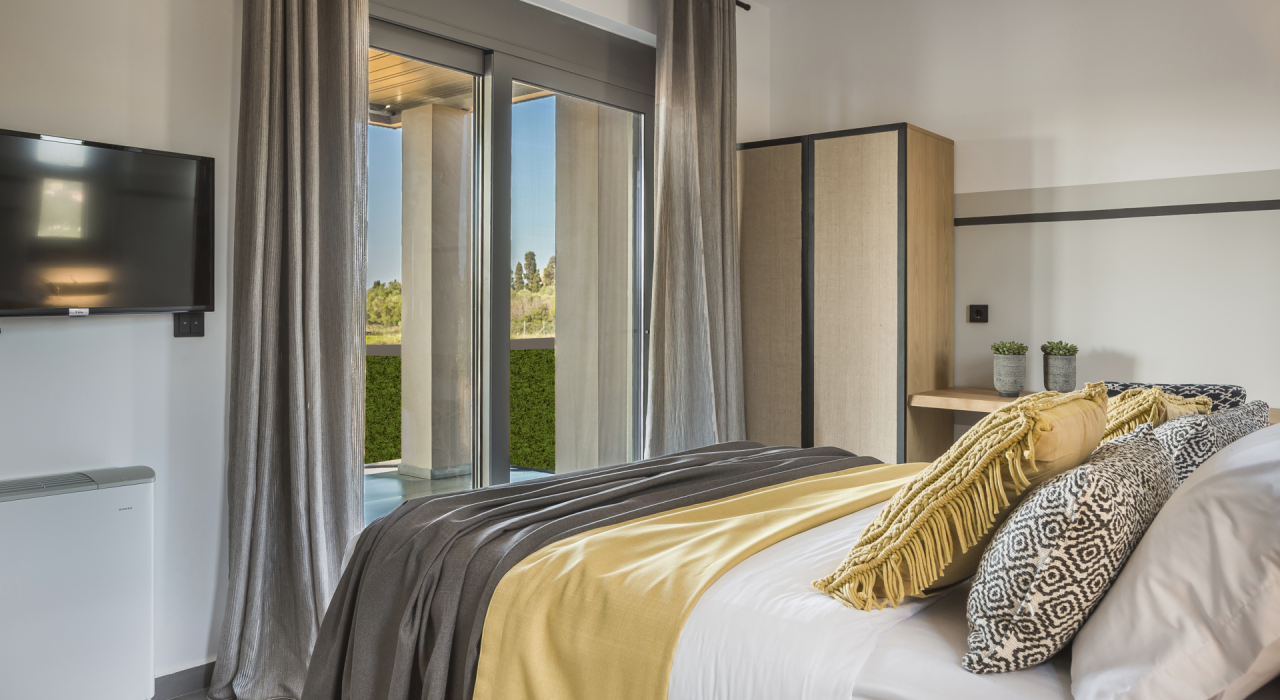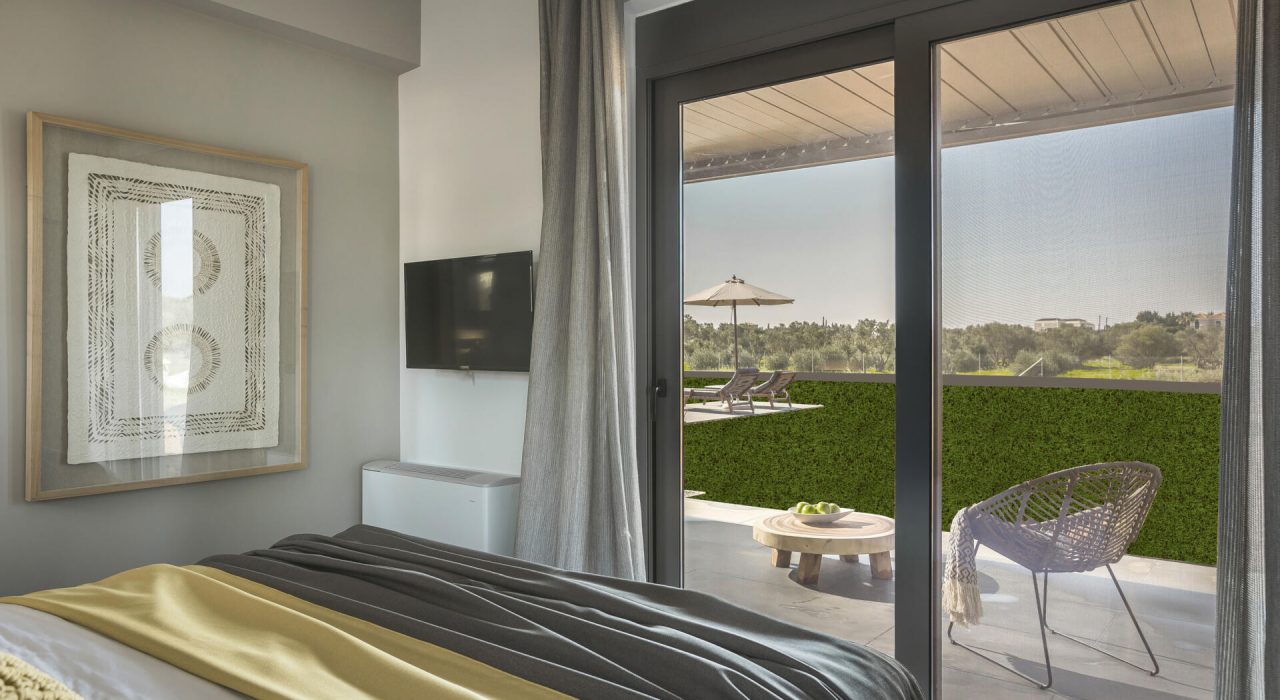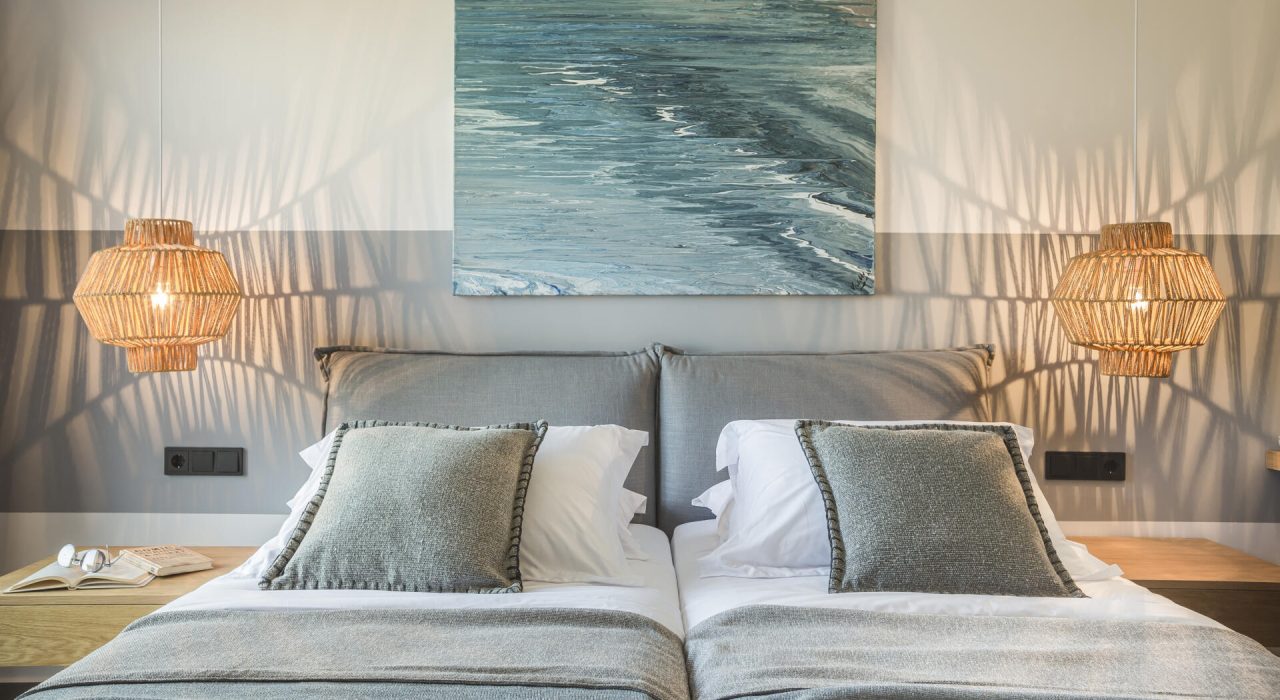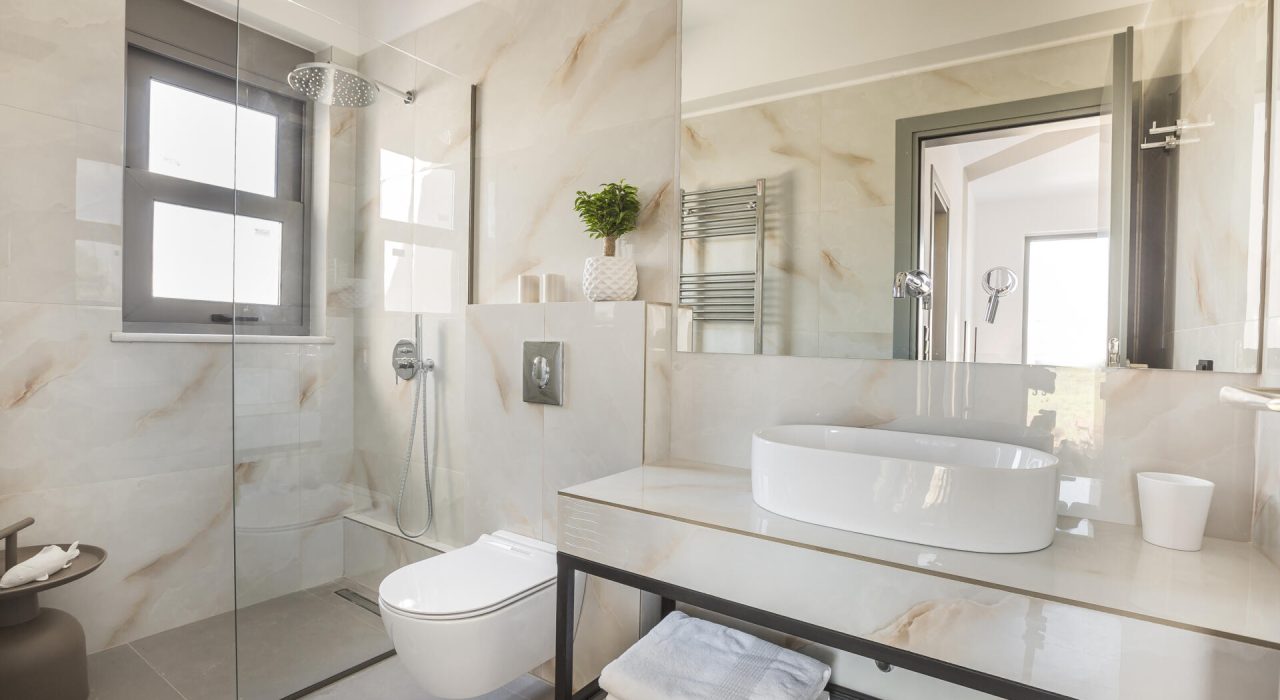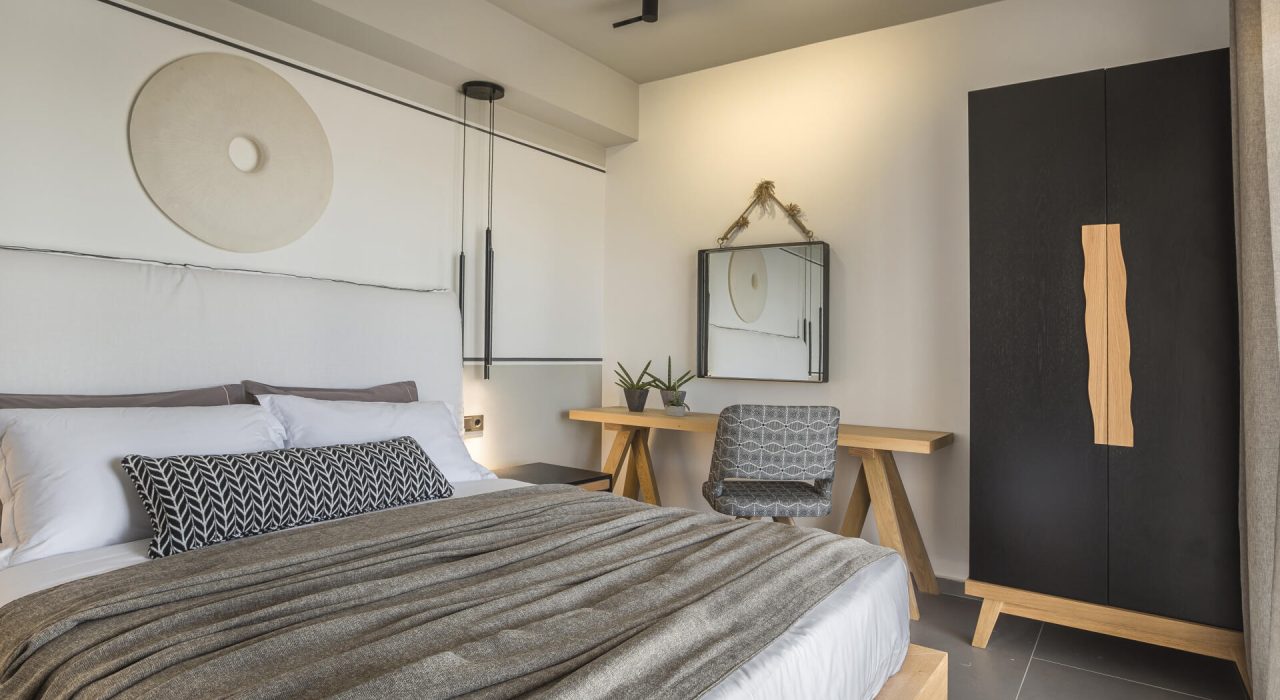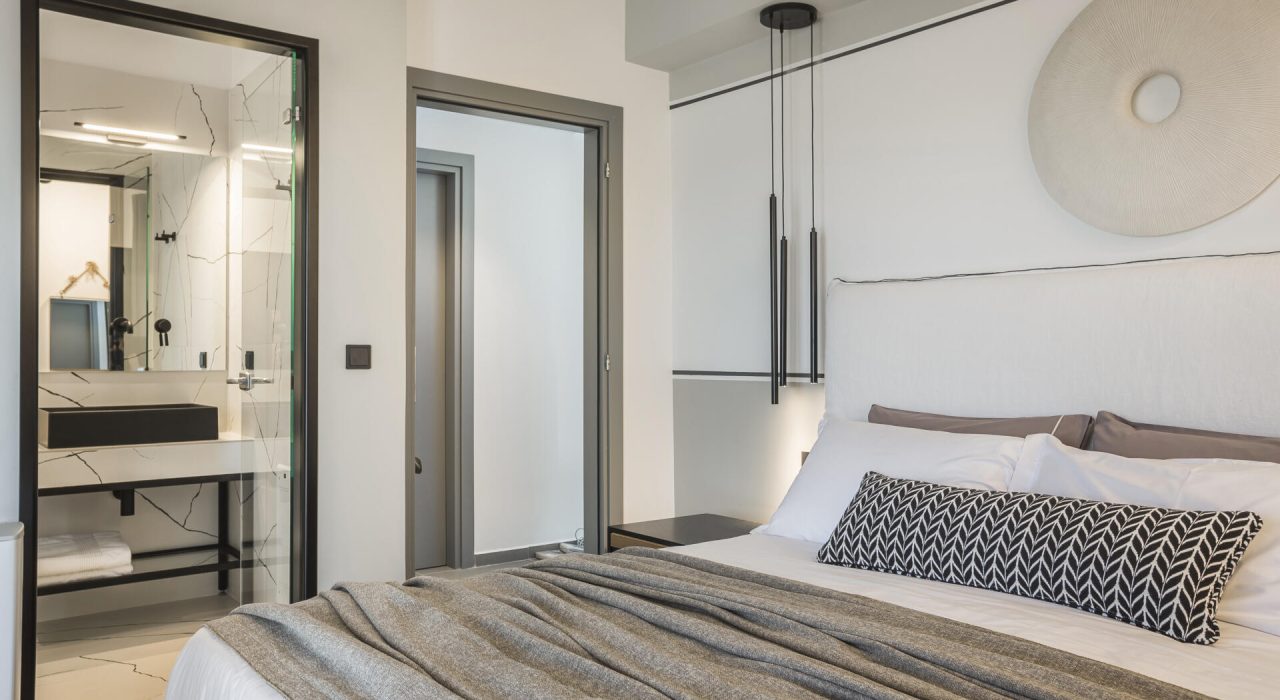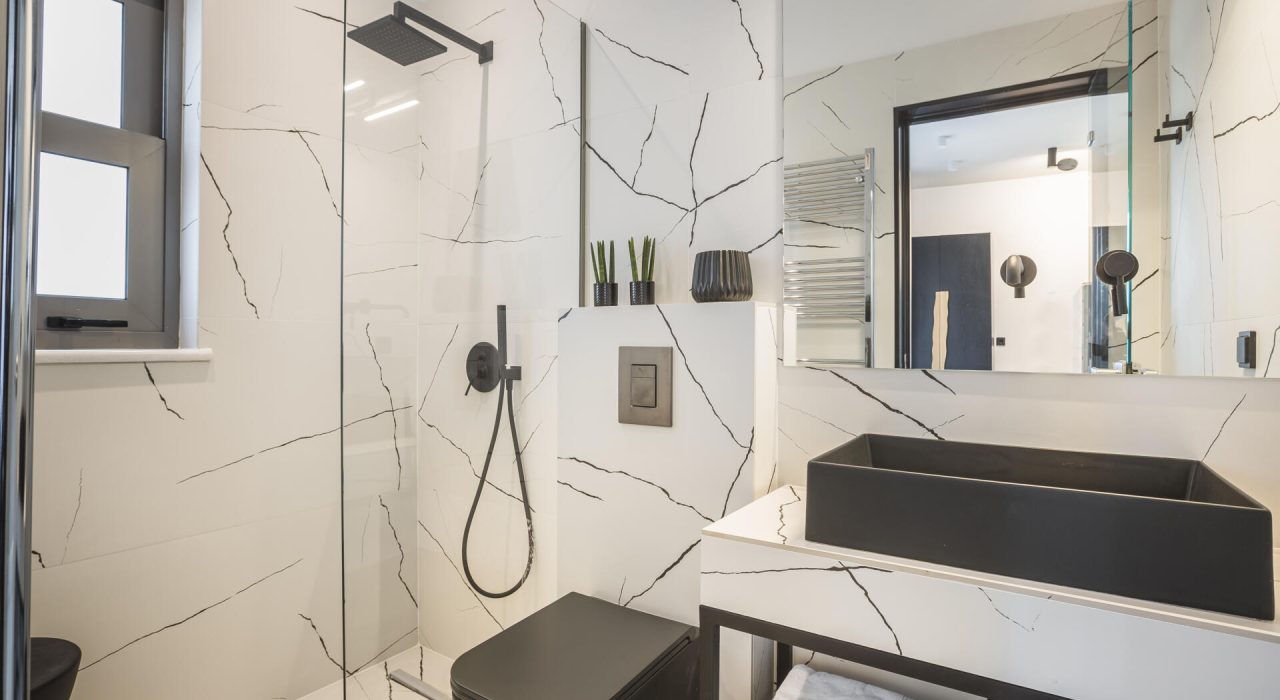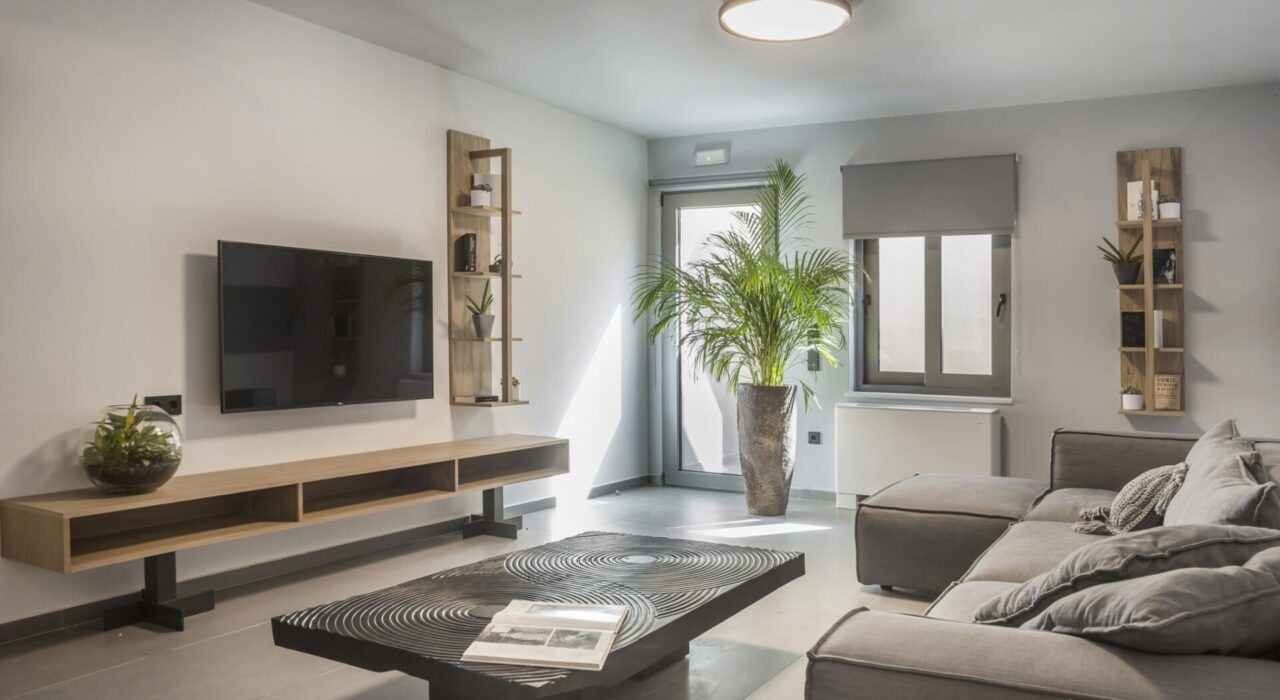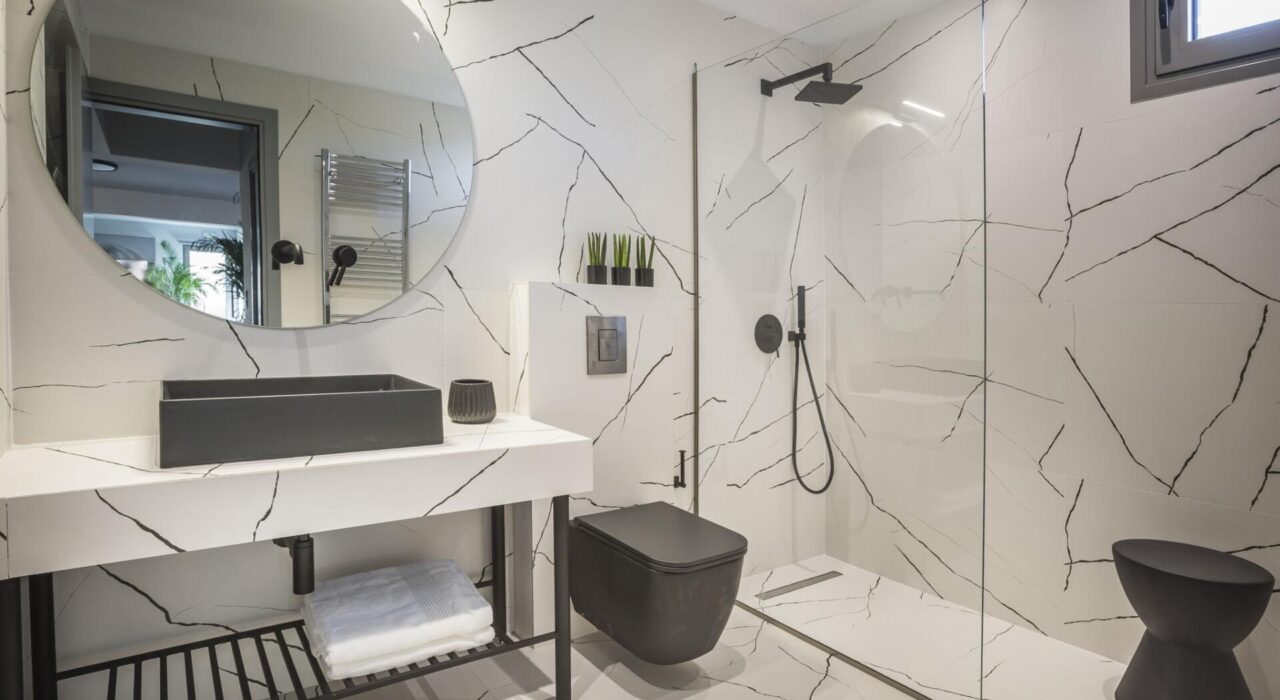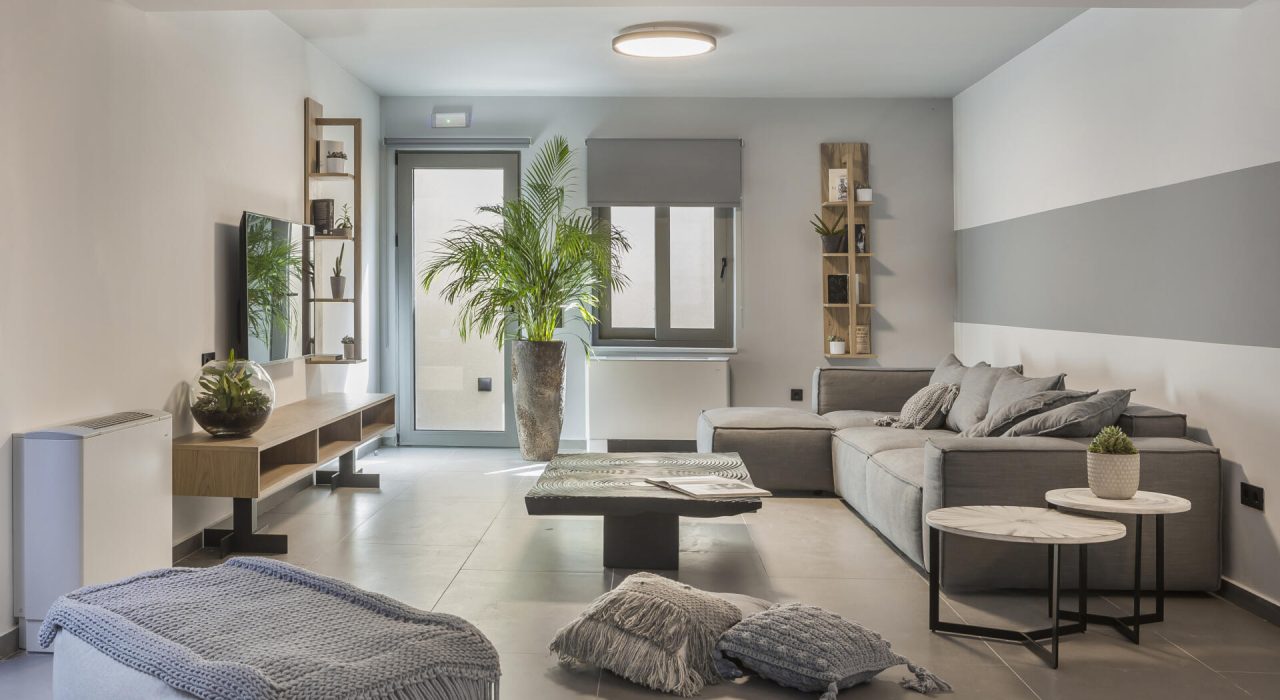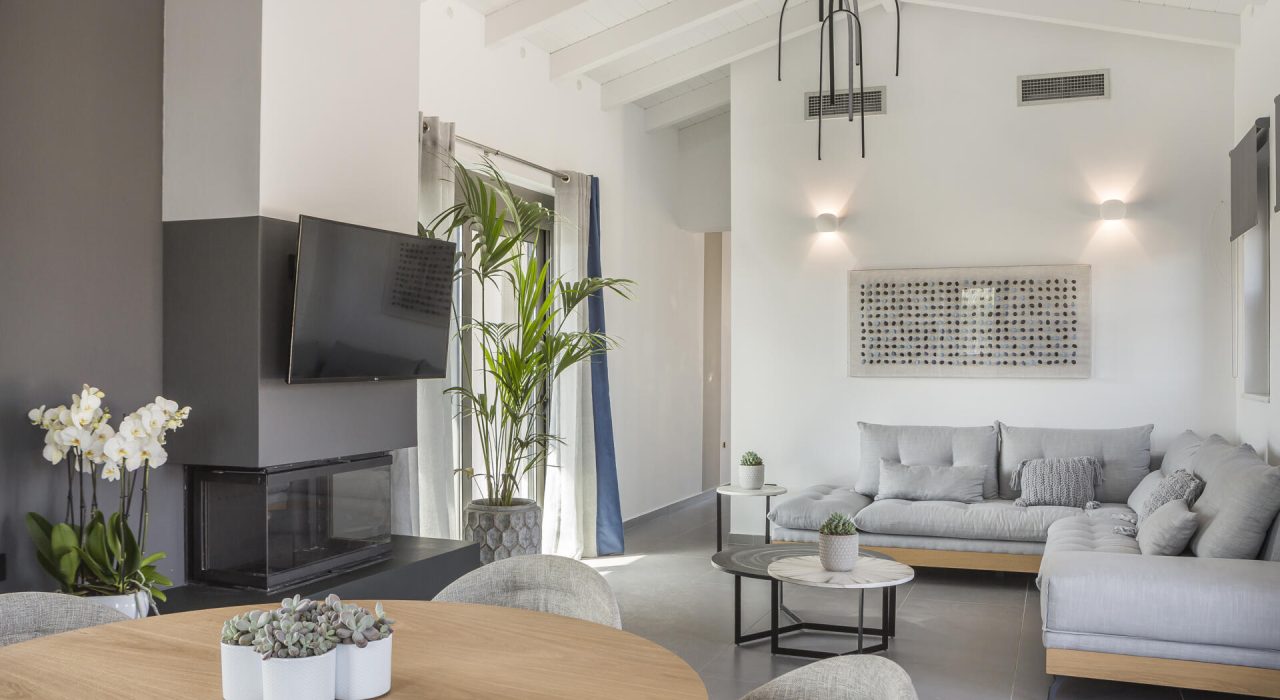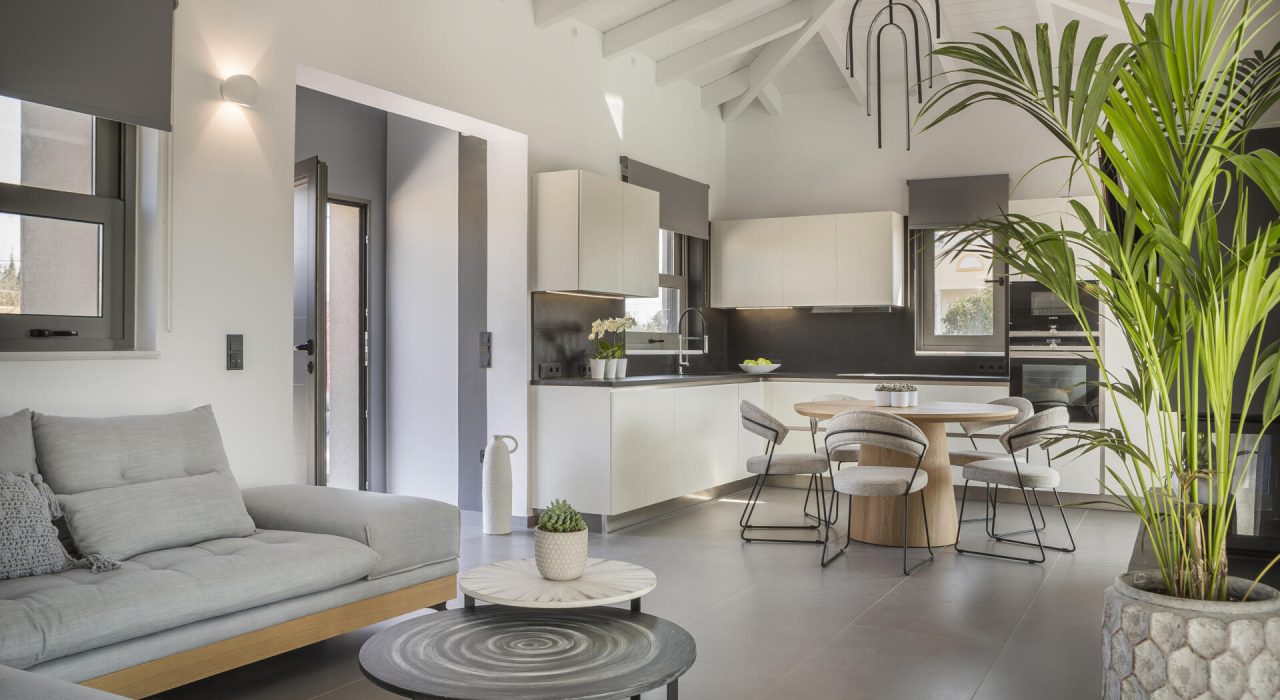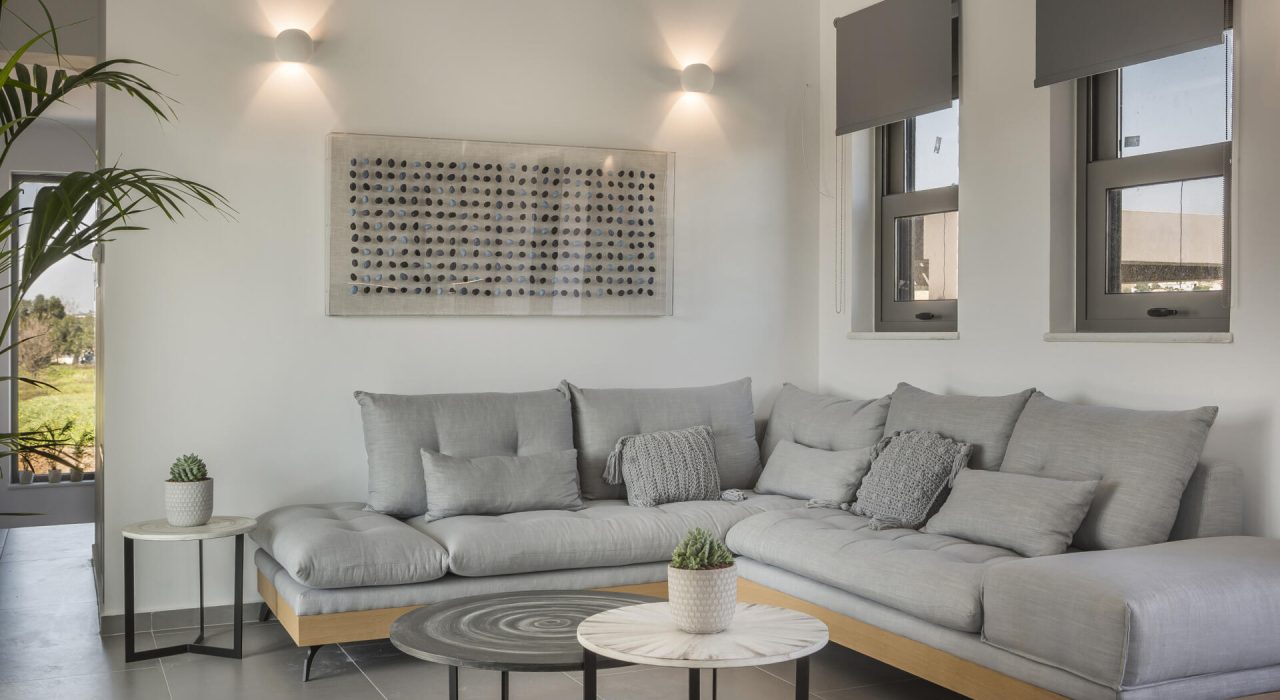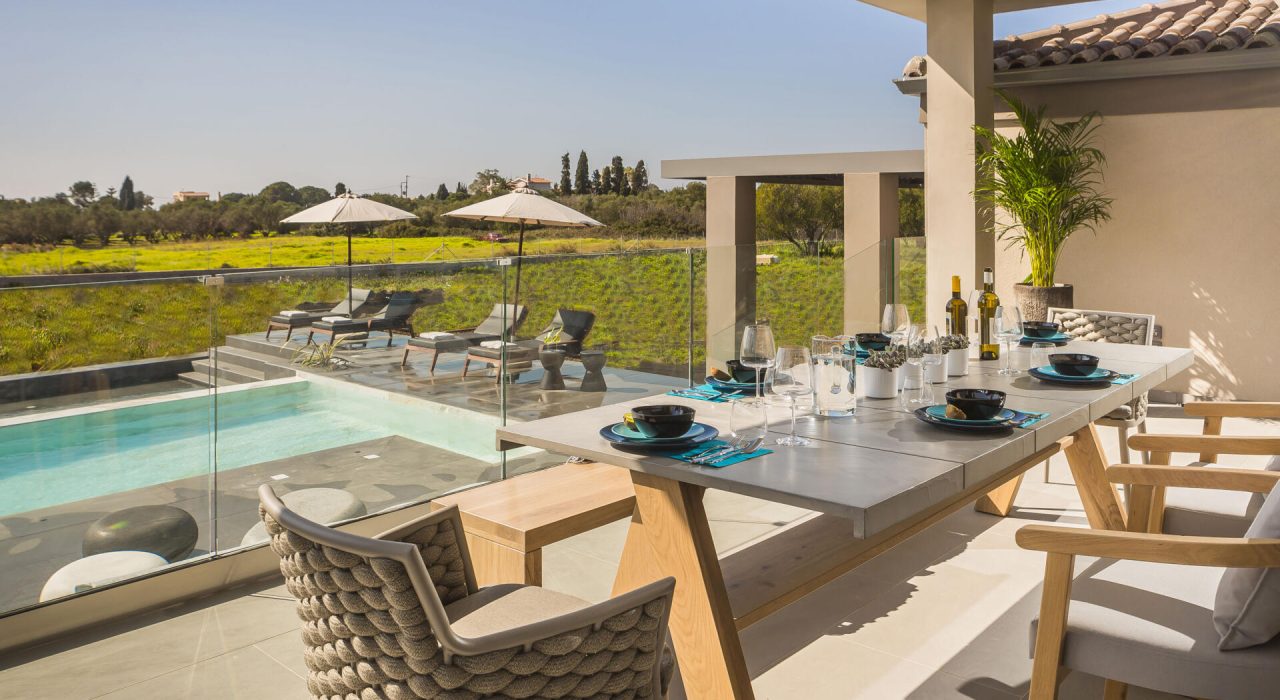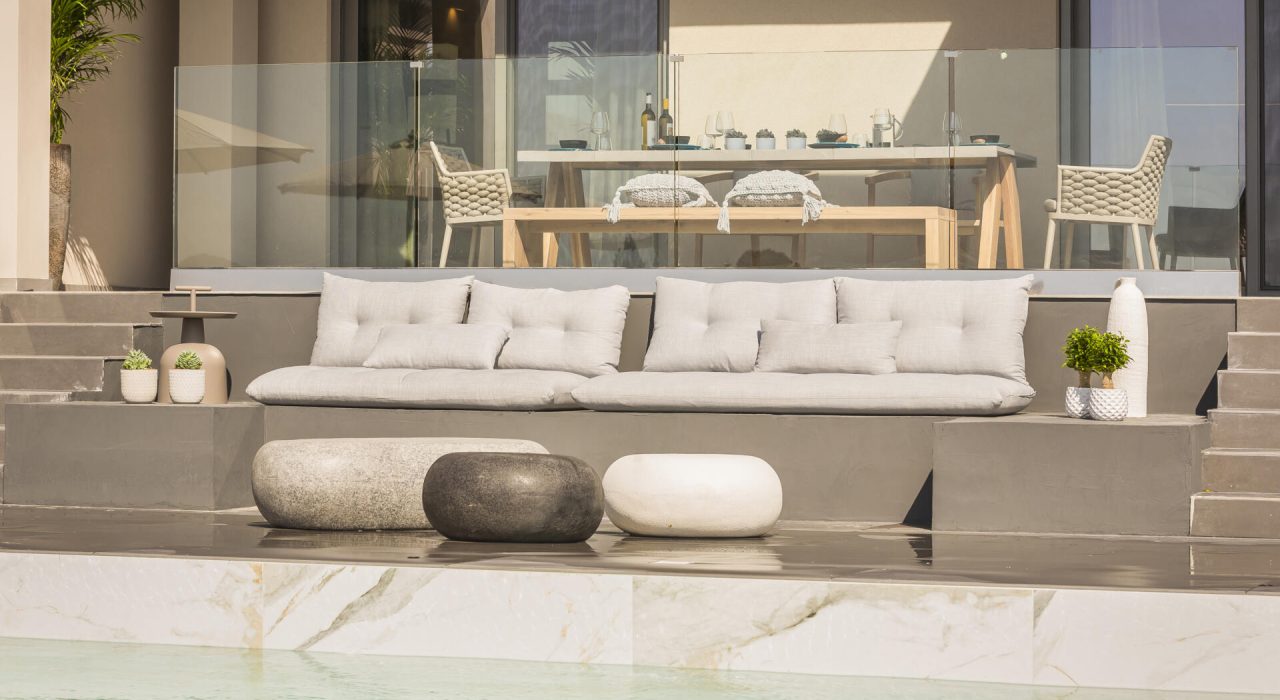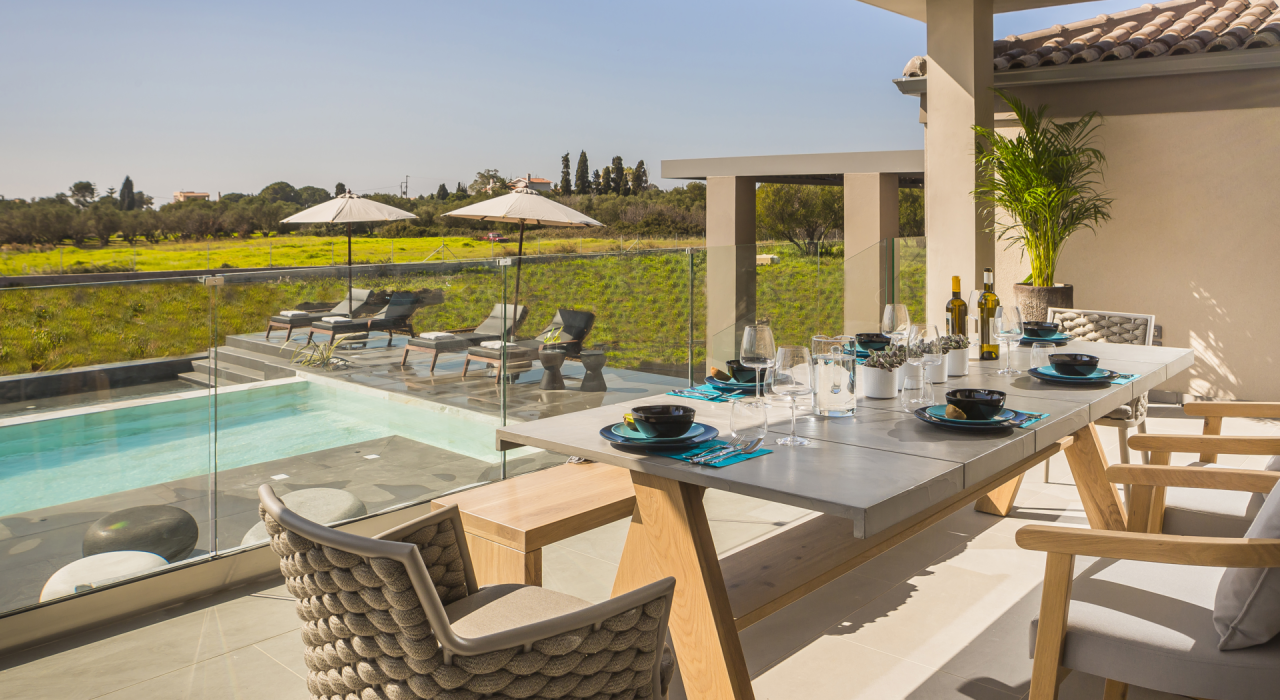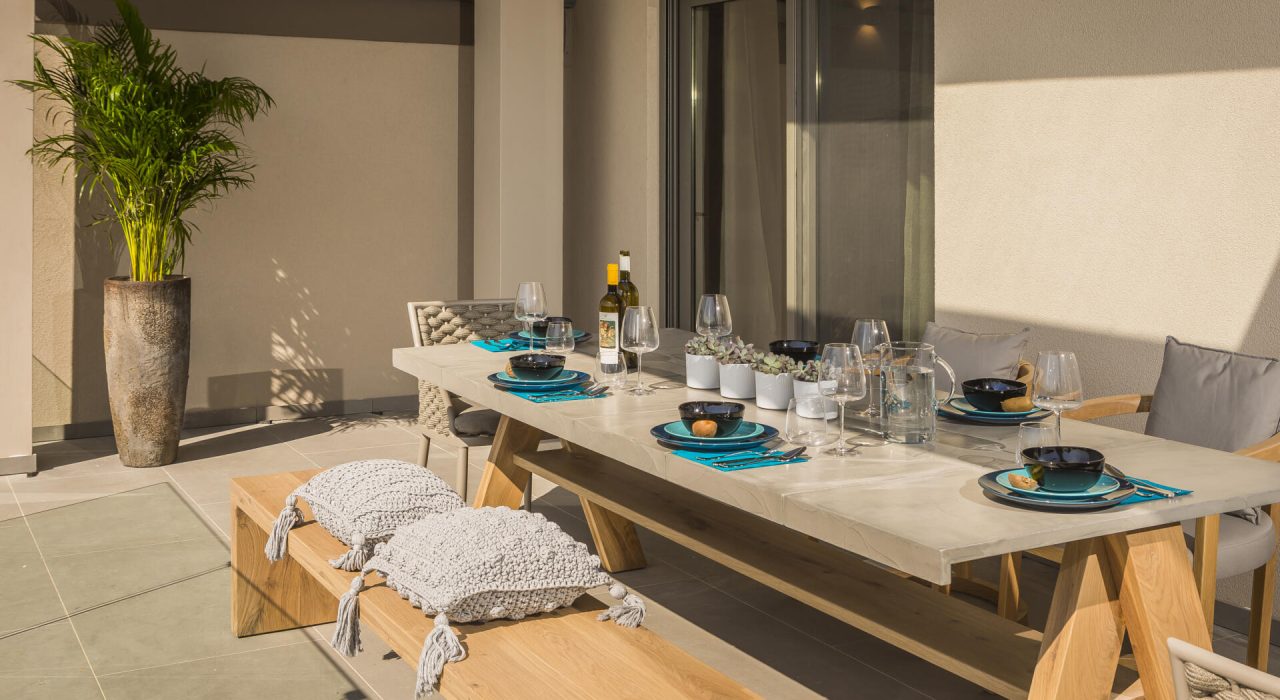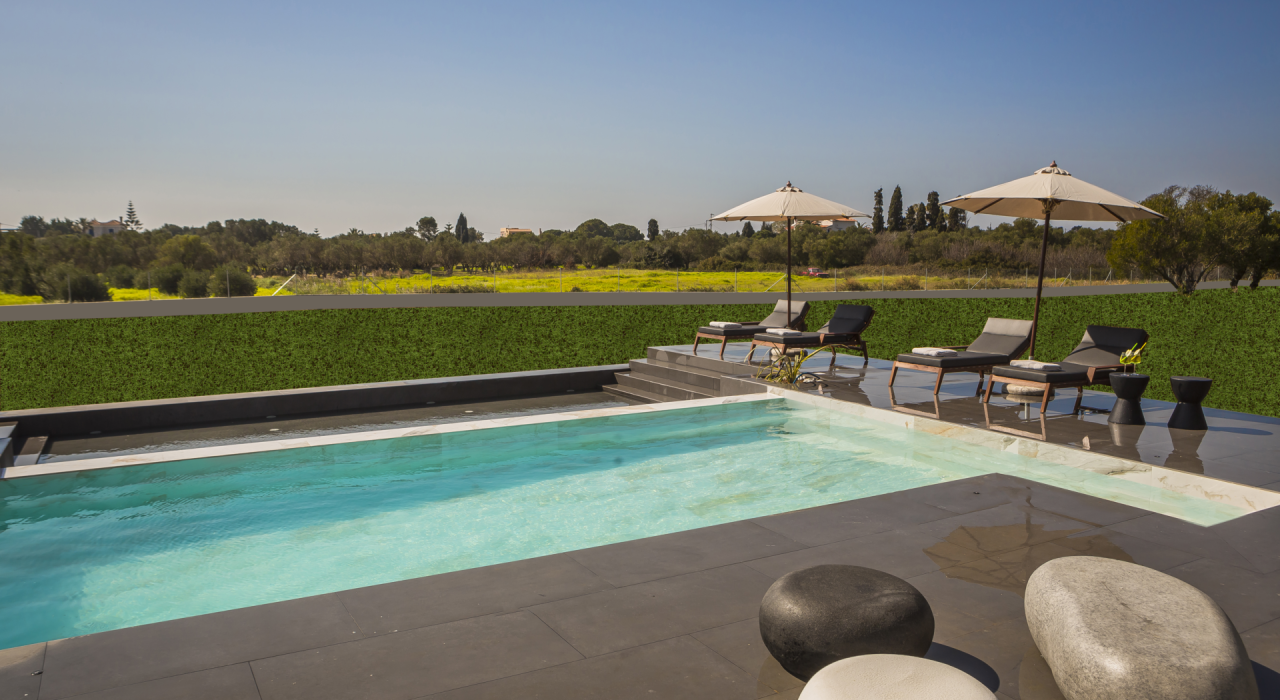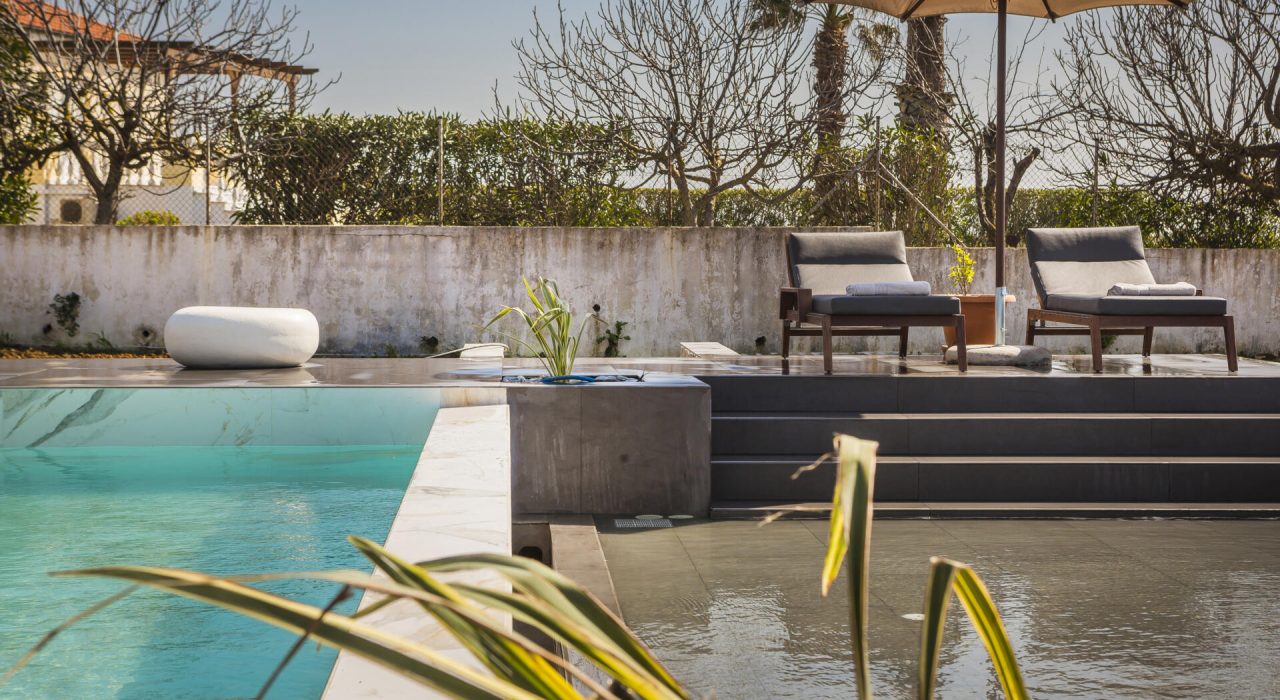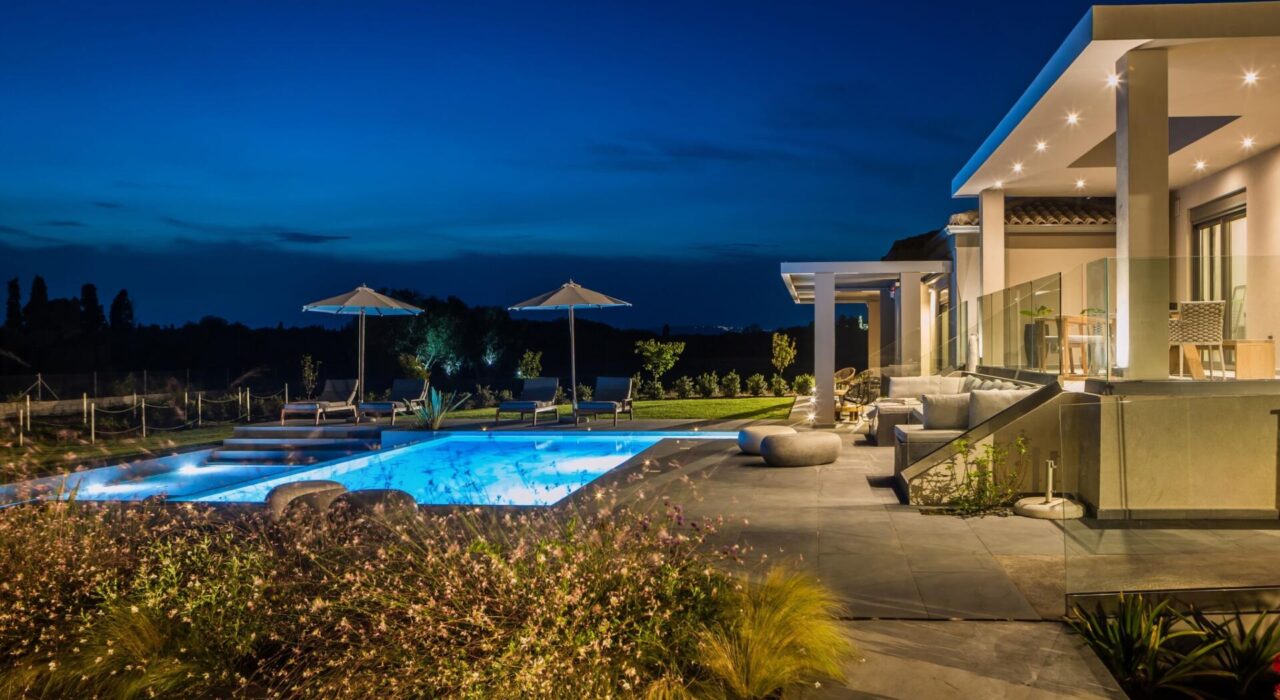 Villa Royal
SVORONATA
191 sq.m
3 Bedrooms
8 Guests
4 Bathrooms
Premium accommodation, enchanting memories
Being one of the best Luxury Villas in Kefalonia, Villa Royal is carefully designed with attention to detail and your comfort in mind. Situated in the south tip of the island, near Svoronata village, this luxurious villa is nestled in a pretty, countryside setting and boasts unobstructed views.
The villa features two suites, one twin bedroom, a spacious living room and a fully-equipped and fully functional kitchen. The interior is modern, with warm undertones and minimal decoration but comfortable furniture that goes beyond your expectations. The outdoors space is spectacular: The unique marble-lined swimming pool, the carefully kempt grass, the spacious garden are the ideal setting for spending time enjoying the Mediterranean breeze.
Our guests are welcome to relax in a quiet and luxurious environment and enjoy a genuine experience of Greek summer within the premises of the villa. The villa was designed in order to combine classy and minimal décor with functionality, allowing you and your company to enjoy all the activities associated with an unregretful summer holiday: delicious meals around the outdoor dining table overlooking the swimming pool, long swims in the swimming pool followed by hours of soaking in the sun, nights under the starlit sky…
We are determined to provide you with a memorable stay and a privileged experience See you soon!
Please note that our villa is not accessible for guests with limited mobility due to structural factors.
Comforts & Amenities
Wireless Internet
Air Conditioning
Washer/Dryer
Washing Machine
BBQ
Parking Included
Hair dryer
Iron pad
Linen & Towels
Iron Hangers
Smoke Detectors
Fully equipped kitchenette
Dinning room
Dining Room
Private Pool
Our Villa features a swimming pool, 2 suites, one bedroom, a living room, a fully equipped kitchen, garden and an underground family playroom. All our areas are suitable for kids as well as adults.
Villa Royal features 2 family rooms. One that is adjacent to the kitchen, and the second one, on the lower ground floor, has direct access to a balcony and a swimming pool. Both feature LED televisions, super-cozy sofa sets, indoor plants and bright and elegant interiors to make your stay comfortable.
Be it adults of kids, arguably our swimming pool is one of the favorite places to relax during the summers. Our poolside area is the perfect place for you to relax under the glorious Greek sun, or in the afternoon to play some board games outdoors. And let us not forget the nights! At night you can gaze at the stars while sipping on your favourite cocktail. There is plenty of outdoor furniture to cover your needs.
The beaches of Ag. Helis and Avithos are only 1,5 km away and the airport is 4km away.
Services
Personal Concierge
Housekeeping
Private Cooking
Cruise Tours
Laundry on Request
Personal Chauffer
Property License Number: 1202176